Worthing
January 26th, 2021
Exhibition of lockdown art by young people in Adur & Worthing comes to Colonnade House

Over lockdown Apron supplied packs of free art resources to young people in Adur and Worthing, inviting them to make their mark on this moment in history.
An exhibition of the work was due to take place at Colonnade House but further lockdown measures have delayed this. So instead, Apron are displaying large scale prints of some of the works, alongside donated artworks, to share with passers by in the windows.
Read More
---
December 8th, 2020
Colonnade House Festive Pop-up Shop 2020

15 - 24 December 2020 // 10.00 - 17.00
Thursday 17 open until 19.00

Ruth Mulvie, Alice Mara, Diane Bailey, Persistent Peril, Mark Humphreys, Peon Boyle, Alison Tyldesley, Michael Lainchbury, Anna's Drawing Room, Carolyn McConnell & Shona MacDonald.

Colonnade House is delighted to present its fifth annual Festive Pop-up shop, a two-week opportunity to purchase unique and artistic gifts during the festive season.

Run by the tenants who work in Colonnade House's studios, as well as a few other independent makers based in and around Worthing, the shop offers the chance to engage with local creatives whilst shopping for beautifully crafted presents. Items for sale include screen prints, illustrated Christmas cards and limited edition ceramics.

On Thursday 17 Colonnade House will be open until 19.00 as part of Festive Thursdays for late night shopping. We hope that you'll join us while picking up some last minute gifts.

This year also features a click and collect option, where you can browse handmade gifts from the comfort of your own home and then collect from our COVID secure gallery.


About the sellers:
Ruth Mulvie
Ruth Mulvie is a contemporary fine artist, known for her vivid palette and for the delightfully unexpected detail in her paintings. She graduated from the Glasgow School of Art and now works from a studio on the Sussex Coast. Ruth will be selling originals alongside prints.

Alice Mara
Alice Mara has been making ceramics for over 25 years. Combining everyday imagery with the ceramic form, Alice creates a range of ceramics that represent the environment and time that we are inhabiting. Alice has produced a limited edition run of vases that she will be selling over the Christmas period.

Diane Bailey
Diane Bailey is a local wildlife artist and keen scuba diver! She has recently relocated to West Sussex from Devon and has brought her 'BBC Wildlife Artist of the Year' accolades with her. Her charismatic creature coasters will be on sale – the perfect gift for any animal lover.

Persistent Peril
Persistent Peril are a local animation studio, based in Worthing's Colonnade House. They create bold 2D character animation for music videos, tv commercials and educational content. Their clients have included Harper Collins, Dulux, Shakespeare's Globe and Cats Protection. They are selling prints from their 'Animated Gallery'. Use your phone to see the prints come to life!

Mark Humphreys
Mark Humphreys has recently started his picture framing business Howell's Frames at Colonnade House. Mark has mainly worked for the past 25 years as a chef but on breaks from the high pressure environment of the kitchen, he trained and worked as a framer and artist. Mark will be selling some of his latest abstract works at the Festive Pop-up Shop this year.

Peon Boyle
Peon is a Sussex Based printmaker and co-founder of Old Cartshed Studio. She mixes different printmaking methods to create her intricate, elegant yet somehow minimalistic prints. She has recently been working with the subject matter of night time and moths. The mythology and the symbolic meaning of the moth fascinates her. Together with her love of woodland, she created a series of prints and objects within this theme.

Alison Tyldesley
Alison Tyldesley's love of landscape is the driving force behind her majestic paintings. Her inspiration comes from the drama of rapidly changing weather, rugged landscapes and dramatic seascapes. Alison will be selling a selection of her original large scale works, alongside smaller pieces.

Michael Lainchbury
Michael is a guest artist at Old Cartshed Studio and makes closed form sculptures with various types of Raku firing. He shapes the forms and refines the surface, they are then submitted to the fire, where the heart of the flame is captured on the surface of the clay. For the Pop-up Shop he has created a range of seasonal gift hangings for decorating your home.

Anna's Drawing Room
Anna Vartiainen, aka Anna's Drawing Room, specialises in drawing and printmaking. Her new series of work 'The Small Things' is a collection of six simple, delicate studies of wildflowers, which have been made into digital prints and packs of mini cards. You will find these in the Festive Pop-Up Shop, as well as new botanical tea towel designs, cards and postcards.

Carolyn McConnell
For many years, McConnell has utilised the creative process in a variety of media for its therapeutic effect in managing the emotions evoked by grief and loss. Carolyn will be showcasing her latest paintings which were created over lockdown.

Shona MacDonald
Shona Macdonald works predominantly through combining collagraph printmaking with papercutting. Her work is concerned with death and renewal in the natural world, sometimes whimsical and illustrative but always seeking beauty.

Colonnade House, 47 Warwick Street, Worthing, BN11 3DH

01903 221142 // colonnadehouse.co.uk // @colonnadehse
Read More
---
November 10th, 2020
Operation Sceptre - campaign against knife crime launches

Sussex Police is highlighting its ongoing activities in tackling knife crime and violence as part of the national week-long campaign launching today (9 November).
Operation Sceptre bolsters the work undertaken by Sussex police all year round to help keep residents safe from knife-related harm in their local communities.
Sussex is a safe place to live, although in line with national trends Sussex has seen an increase in knife crime. The vast majority of young people (99 per cent of 10-29-year-olds) do not carry a knife. However, bringing violence and knife crime down is a top priority and Sussex Police is determined to get knives off the streets for good.
Operation Sceptre is a campaign that aims to tackle the danger that knife crime poses by educating those most at risk and carrying out proactive work that takes knives off our streets. It is a misconception that carrying a knife makes you safer. Carrying a knife for protection is not a defence in law and even being caught with someone carrying can result in a sentence if you are caught.

Superintendent Stu Hale said: "Knives and dangerous weapons have no place on the streets of Sussex. We are determined to reduce the risk of knife-related harm by working together and making our message on knife possession crystal clear.

"Operation Sceptre is an opportunity to discuss knife crime in an open and honest way. We want to send the message to young people that carrying a knife is dangerous and can have serious consequences. Carrying a knife does not make you safer, in fact it puts you at more risk of being a victim.
"Addressing the root causes of knife crime is essential in tackling it. This is why we're combining educational activities and amnesty with targeted, intelligence-led operations to both raise awareness among at-risk groups and disrupt crime in action.
"We have year-round operations to address knife crime including engaging with young people in schools, the launch of our knife crime engagement van and work with partners to ensure people are signposted to help at an early opportunity.
"We also work hard to target disrupt prolific offenders, through the Tactical Enforcement Unit and are intensifying our activities through days of action - which means individuals carrying knives are increasingly likely to be caught and prosecuted.
"This anti-knife week is also a crucial reminder that there is help out there for those who do not feel safe."
Tactics will include targeted high visibility and plain-clothes patrols across the county. Other prioritised activity includes target stop and search against habitual knife carriers and previous offenders as and weapon sweeps by police officers.
As always, knife amnesty bins where people can safely dispose of dangerous or unwanted knives and blades at police stations across Sussex, no questions asked.
The week is being supported by Sussex Police and Crime Commissioner Katy Bourne. She said: "Sussex Police remain steadfast in their commitment to taking prolific offenders off our streets, preventing knife crime and tackling serious violence.
"Operation Sceptre is a great opportunity to take the time to educate our young people of the dangers and life changing consequences of carrying a knife before it's too late.
"Please remember that all knives can kill and maim and just by carrying one you are putting yourself and others in grave danger. The message is clear – lose the knife not a life."
National Police Chiefs' Council Lead for Knife Crime, Deputy Assistant Commissioner Graham McNulty, said: "Police forces up and down the country work tirelessly in bringing violent offenders involved in knife crime to justice.
"While the causes and drivers of knife crime are complex, early intervention and putting in place measures to tackle the root causes are absolutely essential.
"Policing plays the pivotal role in enforcement activity, but also has a role in supporting communities and local agencies to come together to prevent knife crime. By working together with our partners, we know that we can be more effective, responsive and ultimately improve people's lives.
"Operation Sceptre builds on the work we already do with partners like Border Force and Trading Standards to stop the flow of illegal and dangerous knives that end up in the hands of our young people.
"This activity forms part of our wider, ongoing work with the Government, schools, health and social services and charities to explore what more we can do as a whole society to tackle knife crime."
To tell Sussex Police about knife crime please report online or call 101, we will treat information you give us sensitively. In an emergency always dial 999.
To report knife crime anonymously, go to https://www.fearless.org/en/give-info
https://www.sussex.police.uk/news/sussex/news/news/operation-sceptre---campaign-against-knife-crime-launches/
Read More
---
November 10th, 2020
Chief Constable launches postcard competition for children and young people

Sussex Police Chief Constable Jo Shiner is looking for new postcard designs to use when writing to children and young people, and is inviting Sussex's under 18s to come up with the designs.
As well as having their design printed on a postcard, the three winners will be invited to join Sussex Police teams for a range of experiences including meeting a police dog, seeing an equipment demonstration and even tea and cakes with the Chief.
Across three age categories – up to 10, 11–14 and 15–18 – entrants have until Monday 30 November are invited to use their creative skills, from painting to photography, drawing to collage, to come up with a winning design, which can be inspired by the Sussex Police priorities:
Protecting our Communities (keeping you safe)
Catching Criminals
Delivering an outstanding service.
Jo Shiner said: "It gives me great pleasure to launch this competition for children and young people across Sussex. It has been a challenging year for everyone and this is a chance to have some fun and be creative. I am really excited to see your ideas and designs. I hope it will be a welcome activity that you can safely do at home and I look forward to meeting the winners. "
Winners will be chosen by a panel of young people and independent judges. Their prize will be organised in line with timescales permitted under Covid-19 restrictions for safety reasons. Runners up will also have their work displayed in police stations across Sussex in early 2021.
Enter the competition here: www.sussex.police.uk/postcardcompetition
https://www.sussex.police.uk/news/sussex/news/force-news/chief-constable-launches-postcard-competition-for-children-and-young-people/
Read More
---
Topics
Recent Posts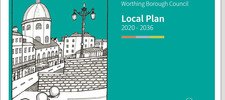 Final consultation on draft Worthing Local Plan
January 26th, 2021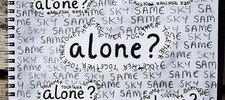 Exhibition of lockdown art by young people in Adur & Worthing comes to Colonnade House
January 26th, 2021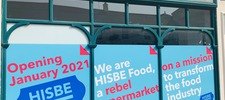 HISBE Food
January 11th, 2021
Have You Seen...