January 26th, 2021
Final consultation on draft Worthing Local Plan

An ambitious vision to provide high-quality homes, sustainable workplaces and green space for future generations in Worthing is entering its final stage - with interested parties now having one last opportunity to comment on the document.

After five years in the making and input from hundreds of residents, businesses and stakeholders, the draft Worthing Local Plan is now ready to be formally submitted. If adopted, it will guide the development of the town for the next 15 years.
Read More
---
January 26th, 2021
Exhibition of lockdown art by young people in Adur & Worthing comes to Colonnade House

Over lockdown Apron supplied packs of free art resources to young people in Adur and Worthing, inviting them to make their mark on this moment in history.
An exhibition of the work was due to take place at Colonnade House but further lockdown measures have delayed this. So instead, Apron are displaying large scale prints of some of the works, alongside donated artworks, to share with passers by in the windows.
Read More
---
January 11th, 2021
HISBE Food

Brighton-born "rebel supermarket" HISBE is opening a store in Worthing town centre, on Saturday 16th January 2021, and offering people the opportunity to win free shopping at HISBE for themselves and for local people in need.
HISBE is a supermarket on a busy Brighton high street, that offers a full range of fresh food and groceries, household and bodycare products, but does things very differently to your average Tesco's. They focus on local produce, Sussex suppliers, packaging-free goods and eco-friendly brands. Staff are paid the Real Living Wage and, of every £1 that goes through the tills, suppliers get 68 pence.
On 28th February 2020 HISBE signed a lease on a new retail premises at 38 Portland Road in Worthing, where the Polish shop used to be. They planned to open their second store in May, but within two weeks the Coronavirus changed that. However, post-lockdown HISBE has an opening date and has launched a crowdfunder, inviting people to support the new store and win free shopping for themselves and others.

Ruth Anslow, who launched HISBE's pilot store in Brighton in 2013 with her sister Amy and their friend Jack, is excited about opening their long-awaited second store: -
"These are uncertain times, and people might say we're a bit bonkers to be opening a new store in the middle of a pandemic! But even before Covid hit, we had spent 18 months looking for the right place. So, ever since we found it, we can't wait to get going....
Our interest in Worthing started when my sister moved here and declared that HISBE would be "right at home" in Worthing. We didn't know the town well at first but have found a unique mix of traditional local pride and forward-thinking spirit here, that comes through from the community, the businesses and the council. From talking to local people, we were excited to discover its proud history with food, land and sea, its thriving independent business sector and a growing buzz of action on local food and sustainability.
And then it seemed like fate when someone at the council told me the town motto is, 'From the land plenty and from the sea health.' That's right up our street - and we can't wait to be of service to this town!"
Read More
---
January 11th, 2021
Long-term care funding – here's why you should plan ahead

Long-term care funding – here's why you should plan ahead
The cost of long-term care is not a topic that people like to dwell on until they, or a relative, have to confront the reality of choosing and arranging care and making difficult financial decisions.
Whether it's care at home or a move into a residential or nursing home, it is recommended that you start thinking about this at an early stage, without the pressure of having to take immediate action. This will give you more time to research and consider:
• the type of care that you would prefer;
• the best option for paying the care fees;
• how you can provide for your family members; and
• arranging Power of Attorney for someone to act on your behalf if necessary.
You can also discuss and share your wishes with your family. This will help to reduce pressure on them, should they need to take future decisions on your behalf.


Get specialist independent financial advice from Carewise

The Carewise care funding scheme offers impartial information and advice to guide you through all these decisions. The panel of care fees specialists are independent financial advisers with specialist knowledge of later life finances. As well as care funding, they are also qualified to provide advice on inheritance tax, pensions, and lasting power of attorney.

Your first consultation is free so there really is nothing to lose to explore how you can benefit from Carewise.

To find out more, visit carewiseadvice.com, call 01243 642121 or email socialcare@westsussex.gov.uk
Read More
---
Topics
Recent Posts
Have You Seen...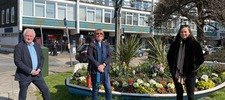 ANGER AT MONSTROSITY OF 5G POLE PROPOSAL AT BROADWATER SHOPS
March 25th, 2021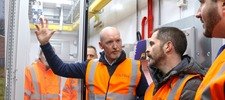 CityFibre speeds up Adur and Worthing's digital transformation
February 20th, 2020