March 22nd, 2021
Boost for traders as Council invests in increasingly-popular parades

Four parades outside the town centre are being given a makeover as Worthing Borough Council commits to investing in the local communities that have become more popular throughout the pandemic. With residents shopping in areas closer to home due to Government restrictions, suburban shopping areas have gained more support from their communities. The Council recognises the importance of these hubs and the need to ensure they remain attractive places for people to visit, shop and spend time in socially.

The four key sites that will benefit from improvements are Goring Road East, Broadwater, Kings Parade in Findon Valley and The Strand in Goring/Durrington.
Read More
---
February 26th, 2021
Greenpeace Arun & Adur Group demand bottom trawler ban, as Greenpeace builds new underwater boulder

Activists on the Greenpeace ship Esperanza are currently building a new underwater boulder barrier in the Offshore Brighton marine protected area in the English Channel, one of the UK's most heavily bottom trawled protected areas.
Read More
---
February 24th, 2021
The Little Guide for Children's Mental Wellbeing in Worthing

A book written to help parents and carers in Worthing to focus on their children's good mental health and emotional wellbeing is now available to download. Hard copies will also be available soon.
Read More
---
February 22nd, 2021
Plans to expand Worthing's thriving creative hub submitted

Plans to expand Worthing's thriving creative hub and hopefully recognised as a first class location for artists and innovators on the South Coast have been formally submitted for approval.

To satisfy the growing demand for creative space in Worthing, Worthing Borough Council is looking to redevelop and regenerate a series of buildings adjoining Colonnade House to support the town's growing creative community.
Read More
---
Topics
Recent Posts
Have You Seen...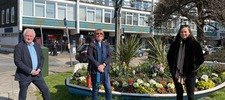 ANGER AT MONSTROSITY OF 5G POLE PROPOSAL AT BROADWATER SHOPS
March 25th, 2021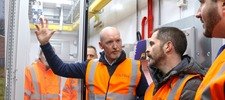 CityFibre speeds up Adur and Worthing's digital transformation
February 20th, 2020