April 25th, 2022
Worthing Weekender campaign seeks to build on town's popularity as tourist destination.
A major drive to attract weekend visitors to Worthing is under way as latest figures reveal the multi-million pound contribution tourists make to the borough's economy.
Read More
---
April 21st, 2022
TALKS OVER ADUR AND WORTHING WASTE SERVICE SUCCESS AS GMB ENDS BIN STRIKE

A strike by members of the GMB has today ended after intensive talks between Adur & Worthing Councils and unions.
Members of the GMB voted this morning to end their industrial action after a series of measures were agreed which will see new pay grades established for some workers, improved weekend and bank holiday pay for cleansing crews and an increased specialist skills payment for HGV drivers.
Read More
---
April 12th, 2022
BIN COLLECTIONS RESUME TODAY AFTER TALKS WITH UNION

Bin collections have resumed in Adur and Worthing today (Tuesday) after an agreement was reached between the Councils and the GMB union to pause the strike.
Read More
---
April 9th, 2022
Council goes to High Court to fight development

Worthing Borough Council has gone to the High Court in its fight to prevent hundreds of homes being built at Chatsmore Farm.
The Council has submitted its legal challenge to the Planning Inspectorate's decision that the green gap between Goring and Ferring can be built on.
This first step in the process involves the Council asking the High Court for permission to take its case to the court for a judicial review. That review would be heard by a High Court judge and could result in the Planning Inspectorate being told to scrap its original decision and consider the case again.
Read More
---
Topics
Recent Posts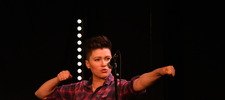 LGBTQ+ storytelling & folklore comes to Colonnade House
June 29th, 2022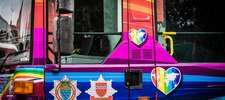 Broadwater Carnival and Fire Station open day 2022
June 29th, 2022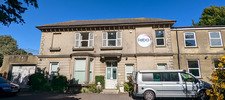 Boost for homeless in Worthing
June 29th, 2022
Have You Seen...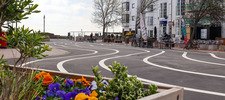 Brightening up Montague Place
April 26th, 2022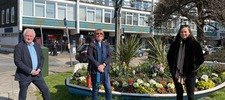 ANGER AT MONSTROSITY OF 5G POLE PROPOSAL AT BROADWATER SHOPS
March 25th, 2021