Events News
January 21st, 2020
Tarring Flood Action Group

There will be a static display by Tarring Flood Action Group at West Worthing Baptist Church this Saturday 10am - 2pm to bring you up to date with our progress.

Hazel and Alison will be happy to answer any questions or ideas that you have.
Everybody Welcome. The Cafe will be open!
Read More
---
January 6th, 2020
Hobbies and Leisure Exhibition at Bohunt School

Hobbies and Leisure Exhibition on Saturday February 22nd 10.00 until 16.00 at Bohunt School, Broadwater Rd. Free entry to the public and only £10 per table for clubs, groups and organisations to have a stand. All details from Kim Woodley on 07941181601 or kimwoodley00@gmail.com
Read More
---
January 6th, 2020
My Publishing Journey with Alan McDermott
Alan McDermott left school in 1982 with a CSE grade C in English and
didn't start writing until he was 24. However, it wasn't until 21 years
later that he self-published his first novel. Fast-forward eight years
and Alan is a full-time author, with 10 books published by Thomas &
Mercer and over 1.3 million sales to date. He has held the Amazon number
one slot in Australia and number 2 in the Amazon UK chart, as well as
many visits to the top of the Military Thriller (once held the top 7
spots) and Conspiracy Thriller charts. Alan will chart his writing
career from the early foundations to the present.

The West Sussex Writers meeting will take place 19.30 on Thursday 13th
February 2020, at the Church Hall, Goring Methodist Church, Bury Drive,
Goring, BN12 4XB.

Tickets £5 for non-members, £3 for members.

For more information:
http://www.westsussexwriters.co.uk

Contact: Cherrie Taylor - 01903 867412 -
publicity@westsussexwriters.co.uk
Read More
---
August 7th, 2019
Worthing Wormhole Comic Con 2019 - create your own Comic Strip!
Inside Worthing will be supporting Worthing Wormhole with a bigger and better children's creative competition than last year!! Plans are being hatched for a Thor themed table with an amazing Bifrost post box to post your creative writing into....then special friends of Inside Worthing will create a comic strip of the winning stories. The comic strips will then be printed in Student Life in the subsequent issues of the Inside magazines! So, not only will you see your story in print, it will be created into a work of art!! So, you have 3 months to plan your creative masterpiece.
Read More
---
Topics
Recent Posts
Have You Seen...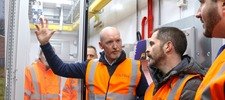 CityFibre speeds up Adur and Worthing's digital transformation
February 20th, 2020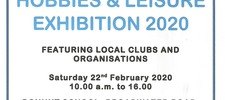 Hobbies and Leisure Exhibition at Bohunt School
January 6th, 2020