Events News
September 23rd, 2022
Adur & Worthing Councils to showcase sustainability work at Green Dreams Festival

Do you want to find out about Adur & Worthing Councils' climate and nature work?

The Green Dreams Festival will be returning to Worthing this September and Adur & Worthing Councils will be coming along to talk all things sustainability as well as host some fun activities.
Read More
---
September 20th, 2022
Safe in Sussex's Gingerbread Fun hits its 5th Year!

Safe in Sussex's Gingerbread House Fun hits its 5th year with its signature Business/Community Gingerbread House Decorating Competition.
The event will be at St Oscar Romero School in Goring by Sea on Thursday 8th December. Safe in Sussex plan to have the Business Judging event first and then open it to the public afterwards.
Read More
---
September 20th, 2022
A minute of your time could shape the future of Worthing

Residents and visitors to Worthing are being urged to have their say online about how they want the borough to be improved - by giving just one minute of their time.

Worthing Borough Council launched The Big Listen as part of a new approach to strengthen relationships with the community and listen to and work with residents on the issues they care most about.
Read More
---
September 5th, 2022
Asking directly about suicidal thoughts can help save lives

To mark World Suicide Prevention Day (10th September) Worthing Samaritans is encouraging local people not to be afraid to talk about suicidal thoughts and feelings if they are worried about someone.
Read More
---
Topics
Recent Posts
Have You Seen...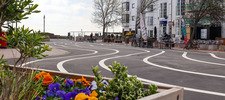 Brightening up Montague Place
April 26th, 2022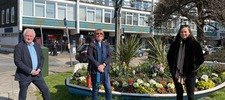 ANGER AT MONSTROSITY OF 5G POLE PROPOSAL AT BROADWATER SHOPS
March 25th, 2021