Charity News
October 14th, 2021
Firewalk: 4th November

On Thursday 4th November Guild Care is hosting its first ever Firewalk at the Thomas A Becket pub! Why not bring your friends and family as you learn to conquer your fears by walking across 30ft of burning coals?

And all of this whilst raising money for our invaluable work, changing the lives of the most vulnerable in your community.
Read More
---
October 11th, 2021
Random acts of kindness graces the halls of Worthing care home thanks to local social action project

A care home in Worthing has experienced a random act of kindness from a social action project which has been gracing the community with beautiful gifts.

The other month, Haviland House, a dementia care home based in Goring, was gifted with lovely letters alongside some homemade flowers to show the elderly community that they are loved, remembered and appreciated.
Read More
---
September 28th, 2021
Worthing Mental Health Awareness Week 4th - 9th October 2021

The organisers of Worthing Mental Health Awareness Week (WMHAW) are pleased to confirm that the 9th annual event will take place at Offington Church.

The full programme can be found at www.worthingmentalhealthweek.co.uk shortly, on Faceook and via #WMHAW21 on Twitter and in the centre spread of ALL 6 Inside Magazines October edition!

The online platforms will be regularly updated leading up to and during the week itself.
Read More
---
July 15th, 2021
Worthing Gang Show Wants You!

Worthing Scouts and Guides are pleased to announce that the Worthing Gang Show will be back for 2022 and it wants as many cubs, brownies, scouts and guides as possible to be part of it!

The Worthing Gang Show has an amazing history going back to the 1960's. It has helped thousands of young people improve confidence, learn performance skills and above all have a brilliant time doing the show.
Read More
---
Topics
Recent Posts
ANTI-RACIST PROTEST TO GO AHEAD ON TUESDAY 19th OCTOBER FOLLOWING RESIGNATION OF FASCIST COUNCILLOR
October 18th, 2021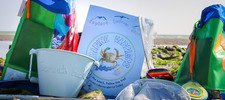 Children invited to become Marine Warriors
October 15th, 2021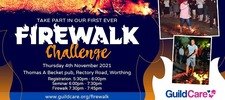 Firewalk: 4th November
October 14th, 2021
Have You Seen...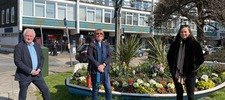 ANGER AT MONSTROSITY OF 5G POLE PROPOSAL AT BROADWATER SHOPS
March 25th, 2021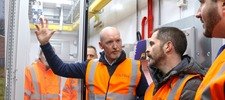 CityFibre speeds up Adur and Worthing's digital transformation
February 20th, 2020