Charity News
April 1st, 2020
Recycling you can collect and store during lock down - avoid adding to landfill

Hi Folks,
This is a list of items that can be recycled but maybe people need to store them temporarily and go to the Boys Club when they are able to safely.

What can we accept?
• Plastic milk bottle tops
• Shampoo, shower gel & Deodorant lids
• Bread bags
• Crisp, Peanut, Pretzel & Popcorn packets
• Pringle tube, seal & lid
• Biscuit, cracker & cake wrappers
• Finish dishwasher tab packets, salt bags & other finish product packaging
• Cleaning wipe packets
• Roll on deodorant (whole thing)
• Trigger sprays & hand pumps
• Beauty wipe & Face mask packets
• Hair colour kits (all the bits that's not recyclable in your blue bin)
• Flexible plastic tubes-face scrubs, moisturisers etc
• Plastic pots - Face cream, moisturisers etc
• Baby food pouches with lids & snack packets (all brands)
• Zuru bunch o balloons, water balloons, stems, stem caps, ribbons & packaging it came in.
• Burt's Bees beauty packaging
• Metallic plastic tubes - cream, ointment, moisturiser
• Eyeshadow compact
• Lipsticks, gloss & balms
• Mascara tube & wands
• Lip, cheek, highlighter & bronzer sticks
• Carex refill packs
Where can it be dropped?
Yellow bin at Worthing Boys' Club, Ivy Arch Road, Worthing, BN14 8BX
Read More
---
January 6th, 2020
Hobbies and Leisure Exhibition at Bohunt School

Hobbies and Leisure Exhibition on Saturday February 22nd 10.00 until 16.00 at Bohunt School, Broadwater Rd. Free entry to the public and only £10 per table for clubs, groups and organisations to have a stand. All details from Kim Woodley on 07941181601 or kimwoodley00@gmail.com
Read More
---
August 2nd, 2019
Broadwater Community Association AGM details

AGM Thursday 19th September at 7.30pm in The Parish Rooms. Free to attend. Election of Committee members for the coming year, hear about what we've been up to over the past year and what our plans are for the forthcoming year. We welcome any questions, queries and ideas from our membership.The meeting will be followed by a video presentation on twinning towns.
Read More
Topics
Recent Posts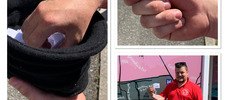 Gary the Gull competition winner!!
August 10th, 2020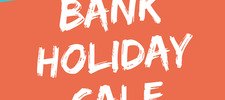 Bank Holiday Sale
July 30th, 2020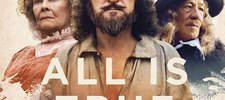 Film Night in Lancing
July 30th, 2020
Have You Seen...