Business News
March 16th, 2022
COUNCIL COMMITS MILLIONS TO RENOVATE LIDO AND PREPARES OPTIONS FOR ITS FUTURE

Large-scale renovation of the Grade II listed Worthing Lido will cost at least £2m, says a new report.

The work is to be carried out to repair and preserve the concrete substructure of the iconic seafront landmark ahead of plans to revive it as a tourist attraction.

A range of subsequent options to revive the landmark are being considered including returning it to its original theatre and music venue, bringing back a heated swimming pool, possibly including a small boutique hotel or providing a new food court in the space.

A report to Adur & Worthing Councils Joint Strategic Committee (JSC) on Wednesday (March 16) recommends an extensive period of consultation with local residents about what they would like to see there but also warns that many of the options are likely to be expensive.

In the meantime a specialist report on the substructure repairs needed is imminent with councillors told that borrowing of around £2m is likely to be needed although full costs are not yet known. Worthing Borough Council, which spends around £11,000 a year to maintain the structure against the seaside elements, now recognises it is coming to the end of its natural life and more significant work is required.

Cllr Nicky Waight, Worthing's Executive Member for Regeneration, said: "The Lido has been a much loved attraction for residents and visitors over the years but now it needs some extra care from us to give it a bright future. We need to invest more in the Lido to make sure it remains one of our major seafront destinations

'As we move forward we will involve the community in these deliberations but rest assured the Lido will be part of our wonderful seafront for decades to come.'

The Lido was originally built as a bandstand enclosure in 1925 on the site of the old 'bird cage' band stand which dates from 1897. The current 'D' shaped enclosure was built on an extended elevated substructure over the foreshore.

The swimming pool was added in 1957, which is when the structure became known as The Lido, the pool being subsequently decommissioned in 1989 with a concrete slab placed over it. The extra weight of the swimming pool and subsequent slab has taken its toll on the substructure, both concrete surface and pillars that support the base.

To help start the process an architectural company with expertise in lidos was engaged to look at possible future uses. Among the options outlined are the return of an outdoor swimming pool including an option to add a small boutique hotel and restaurant, a music venue or a theatre, and a food court.

The report to the JSC says the cost of some of these options might be upwards of £10m with applications to the National Lottery Heritage Fund, the Government's Levelling Up Fund for and even a public subscription campaign possible options to raise funds for the project.
Read More
---
March 2nd, 2022
Cut in short-term parking fees to lure shoppers back to town centre

Worthing is to cut some of its short-term car parking charges to attract shoppers back to the town centre.

Visitors will benefit from a reduction in parking fees for the second hour of their stay at Worthing Borough Council's three multi-storey car parks from March 28.
Read More
---
February 25th, 2022
Pay rises for refuse, recycling and cleansing staff after review
A review of staff pay, terms and conditions and working environments will lead to more money for refuse, recycling and cleansing staff.

Adur & Worthing Councils have been looking at the issue since October, working with staff and UNISON to ensure our teams get a fair deal.

The first phase of that review has now been completed. Although base pay was already comparable to that of other local authorities, the review recommends that every one of the jobs looked at should be moved up a grade on the Councils' pay band scale or paid a market supplement of £2,000 a year for at least two years. The changes reflect additional responsibilities, the need for more flexible working, and in the case of market supplements the recruitment challenges for specialist roles.

Each member of staff who is being regraded will move to their new band, which includes a pay rise, on 2 March. They will then get further pay rises on 1 September this year and then on 1 April 2023 - worth a total of at least 6%.

These increases are separate to a cost-of-living salary increase which is currently being negotiated nationally for council staff.

Of the 109 posts in the Councils' refuse, recycling and cleansing department that have been reviewed, 65 will be moved up a grade and a further 40 will get an annual market supplement of £2,000 until at least October 2023 - the equivalent of a pay rise of at least 8.1%. Four more will get both an annual market supplement of £2,000 until at least October 2023 and be moved up a grade.

An Adur & Worthing Councils' spokesperson said: "We're grateful to our staff and to UNISON, the recognised union, for helping us to carry out this review, which will lead to substantial pay rises for our frontline teams over the next year.

"We hope they and the unions will continue to share their ideas for how we can make the service better both for them and residents."

Adur & Worthing Councils' review is continuing, including work to rebalance refuse and recycling rounds to deal with the demands of new housing. Staff are being offered the opportunity to gain an HGV driving qualification while there will also continue to be discussions about ways to improve the working environment
Read More
---
February 10th, 2022
Key Worthing seafront site up for grabs this summer
A key section of Worthing's seafront is available for rent as a tourism magnet again this summer.

Since 2019, the Worthing Observation Wheel (WOW) has stood on Marine Parade between Worthing Seafront Beacon and the Coastal Office at the bottom of Montague Place during the summer months.

More than 50,000 people have taken a trip on the attraction in that time, generating funds for Worthing Borough Council to invest in public services and encouraging visitors to the town.
Now the Council is inviting entertainment businesses to bid for the chance to get in on the action by taking over the site from 1 April.

It could be used as the home for a giant wheel again, a similar style of attraction or something entirely different - it's up to operators to come forward with ideas for what they'd like to do on the site.

Worthing Borough Council's Executive Member for Regeneration, Cllr Nicky Waight, said: "The observation wheel has been an eye-catching attraction for the town centre over the last three years. It's generated income for the Council as well as bringing more feet to the street, helping our many independent shops and businesses to survive and thrive during the pandemic.

"Marine Parade had the WOW factor again last summer and we're excited to see who might be interested in taking over the site to help draw in the crowds this year."

Operators interested in taking over the site should visit the Council's dedicated webpage for more information.
Read More
---
Topics
Recent Posts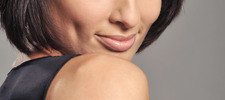 Flavia Cacace-Mistry is bringing that Strictly Come Dancing sparkle to Jack and the Beanstalk
August 15th, 2022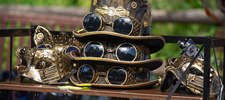 Steampunk at Amberley Museum
August 12th, 2022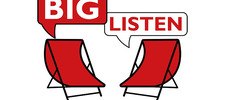 Enjoy the swings and tell them what you think
August 11th, 2022
Have You Seen...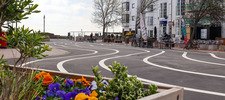 Brightening up Montague Place
April 26th, 2022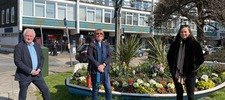 ANGER AT MONSTROSITY OF 5G POLE PROPOSAL AT BROADWATER SHOPS
March 25th, 2021