June 25th, 2020
What's all this I keep hearing about full fibre – what's the big deal...?
Digital connectivity has become a hot button issue. Almost all major political parties have pushed it up their own agendas in the past year, recognising the importance of connectivity to the wider electorate.

Yet despite headline grabbing soundbites, few seem to fully grasp what full fibre connectivity actually means. Currently much of the UK is using a copper-based legacy network. Some of this network dates back to the Victorian era, so you can see that it is well overdue an upgrade. At present only around 12% of the country has access to full fibre networks. These networks differ from what most of the country currently has in that they use fibre optic cables to connect the exchange directly to each premises #gigabitAW (photo credit Adur and Worthing Council).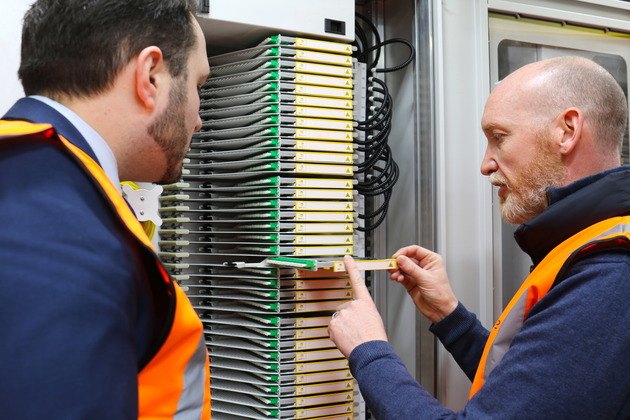 How is full fibre really any different?
Full fibre connections can deliver gigabit-capable speeds. That's a dramatic upgrade on what most people currently use and makes all sorts of tasks much easier in terms of speeds and data handling. For example, the gamers in the household will no longer have to wait hours for content to download, and when they are playing online, they will experience virtually no buffer or lag. It will make the whole process virtually seamless.
What's more, full fibre networks offer far greater reliability than copper-based networks and they are cheaper to maintain and operate. Once the fibre's in the ground, it's in the ground for good and maintenance work is drastically reduced – a welcome relief for households. Full fibre networks are also much smarter than the average copper-based network. With those networks, there is a degree of trial and error in finding the fault and providing a solution. With a full fibre network, there is far greater visibility over the network and faults can be identified and solved in a fraction of the time. This means that, if you rely on your broadband for any reason, you will experience far less downtime when you upgrade to a full fibre network.
It's not just a speed upgrade

When you hear people say full fibre will simply allow people to watch Netflix more smoothly and with better quality, you can see how much they are underselling what it can really offer. Genuine full fibre networks offer genuinely transformative benefits.
For example, having a full fibre connection could add a significant amount of value to people's homes, with recent research by Censuswide showing that around 70% of respondents prioritised a good, reliable broadband connection when checking out a new property. Meanwhile a survey by Rightmove of more than 3,000 users found that information on broadband connectivity was ranked as a more important feature when searching for property than transport links and nearby schools.
So why is this new technology seen as such a breakthrough that both leading political parties have started to bang the full fibre drum? It's likely because they can see how this technology will help to unlock opportunities for almost every part of our society. From how we work, to the way we receive our medical care, right down to the way we interact with others – digital technology is going to fundamentally change the way we work, rest and play.
Take health, for example. During the 2019 General Election, one of the key talking points was the NHS and its future. With technological advancements in video and software deployments, our research suggests £1.1bn could be unlocked in future healthcare applications at a national level, which will have a tremendous impact on the way we provision healthcare and ensure the most vulnerable in our communities have access to the services they need. We've already seen this come to the fore with Covid-19 and the accelerated roll out of digital consultations, digital symptom tracking and online test bookings.
Sounds great, when can I get it?
With a clear mandate from the nation's decision makers, and with a population that's increasingly waking up to the potential full fibre offers, CityFibre is doing its part by investing up to £4bn in rolling out full fibre to up to 8 million homes through its Gigabit City investment programme. Since launching the project, CityFibre has mobilised across the UK, with network construction well underway in 20 cities, including in Worthing, and Gigabit-capable services already live in 10. When we are finished in Worthing, the town will be among the best-connected places in the world.
It is an exciting time to be rolling out this game-changing technology and we look forward to seeing how people and businesses use the platform we are creating to flourish and prosper. #gigabitAW
Register your interest HERE
Tags:
#gigabitaw
,
Worthing
---
Comments (0)
No comments have been submitted yet.
Why not be the first to send us your thoughts
Leave A Comment

Thank you for your comments, they will appear shortly once approved.
Topics
Recent Posts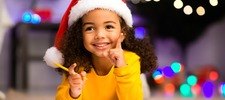 Chief Constable launches postcard competition for children and young people
November 10th, 2020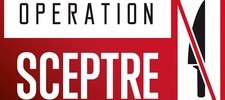 Operation Sceptre - campaign against knife crime launches
November 10th, 2020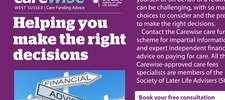 What's the best way to fund your care fees?
October 7th, 2020
Have You Seen...