schools
September 23rd, 2022
Celebrating a new partnership

West Sussex Alternative Provision College (WSAPC) and Olive Academies Trust are thrilled to announce that they have entered into a one-year partnership. This is an exciting development, which sees two strong organisations sharing expertise and experience to benefit students and staff alike. The partnership provides a fantastic opportunity to focus on leadership development and the quality of education provision across both organisations, with a view to identifying, refining and embedding best practice across their academies.

Both organisations are keen for the partnership to lead to WSAPC converting to become part of Olive Academies Trust by the end of the one-year agreement, which is a really positive prospect.

This partnership marks an important milestone as they all focus on the much-needed reform within alternative provision and SEND. By working together they are in a better position to support the national schools agenda and further improve outcomes for the children and young people they support.
Read More
---
September 20th, 2022
Safe in Sussex's Gingerbread Fun hits its 5th Year!

Safe in Sussex's Gingerbread House Fun hits its 5th year with its signature Business/Community Gingerbread House Decorating Competition.
The event will be at St Oscar Romero School in Goring by Sea on Thursday 8th December. Safe in Sussex plan to have the Business Judging event first and then open it to the public afterwards.
Read More
---
July 26th, 2022
Community Bike Marking Event

The local PCSO will be holding a bike marking community event along with neighbourhood watch this Wedneday, 27th July between 11:00am and 1:00pm at Splash Point Leisure Centre Worthing.
Read More
---
May 23rd, 2022
Friends of St Oscar Romero Catholic School celebrates after receiving £5426 in National Lottery fund

Friends of St Oscar Romero Catholic School based in Goring, Worthing is celebrating today
after being awarded over £5,000 in funding from The National Lottery Community Fund, the
largest funder of community activity in the UK.
Friends of St Oscar Romero Catholic School will use their funding to support this year's
summer fair to be held at St Oscar Romero Catholic School in Goring, Worthing on Saturday
9th July between 12pm and 4pm.
Read More
---
Topics
Recent Posts
Have You Seen...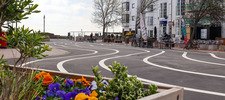 Brightening up Montague Place
April 26th, 2022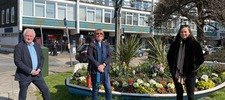 ANGER AT MONSTROSITY OF 5G POLE PROPOSAL AT BROADWATER SHOPS
March 25th, 2021