#gigabitaw
September 10th, 2021
THE WSCC RECOVER & RISE SME DIGITAL ACCELERATOR PROGRAMME

Free online workshops start in September to help West Sussex businesses maximise the
impact and accessibility of digital technologies.

The Recover and Rise SME Digital Accelerator programme is a four-part series comprising
more than 25 online workshops:

● Series 1: Getting Online
● Series 2: Customers and Marketing
● Series 3: Systems and Productivity
● Series 4: Growth Expansion and New Products.
The aim is to help Small and Medium-sized Enterprises (SMEs) utilise digital tools and gain
expert knowledge and advice on how best to grow their online presence, attract and retain
new customers and work more productively.
The workshops start on 9 September and will take place at 12pm on Tuesdays and
Thursdays. They will run through to January 2022.
Read More
---
June 25th, 2020
What's all this I keep hearing about full fibre – what's the big deal...?

Digital connectivity has become a hot button issue. Almost all major political parties have pushed it up their own agendas in the past year, recognising the importance of connectivity to the wider electorate.

Yet despite headline grabbing soundbites, few seem to fully grasp what full fibre connectivity actually means. Currently much of the UK is using a copper-based legacy network. Some of this network dates back to the Victorian era, so you can see that it is well overdue an upgrade. At present only around 12% of the country has access to full fibre networks. These networks differ from what most of the country currently has in that they use fibre optic cables to connect the exchange directly to each premises #gigabitAW (photo credit Adur and Worthing Council).
Read More
---
Topics
Recent Posts
Have You Seen...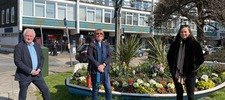 ANGER AT MONSTROSITY OF 5G POLE PROPOSAL AT BROADWATER SHOPS
March 25th, 2021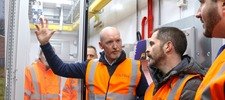 CityFibre speeds up Adur and Worthing's digital transformation
February 20th, 2020