March 26th, 2021
Sustainable AW High praise for communities joining the Councils in fighting for climate change
Wildlife corridors, community growing spaces in parks and zero-waste shops selling local produce - these are just some of the steps already being taken to help Adur and Worthing respond to the climate crisis.

With local residents calling for immediate action to be taken, Adur & Worthing Councils commissioned the Democratic Society to run a local Climate Assembly.

Forty three local residents were randomly selected from the local population to form the panel and met online over five weekends.

After hearing evidence from leading climate change experts, local community groups and businesses, a series of 18 recommendations were put before - and agreed - by leaders of Adur & Worthing Councils in January.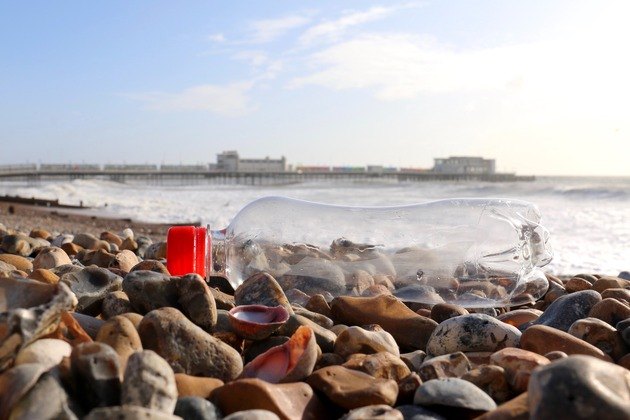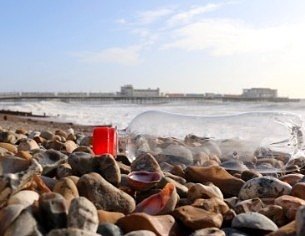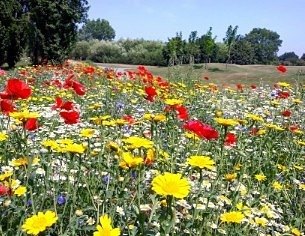 Work on implementing them is already underway - with the Councils' parks team working with the community to rewild open spaces, such as the A24 central reservation in Worthing; electrical charging points included as standard in all new developments; community gardens are popping up in open spaces, such as Buckingham Park in Shoreham; and zero-waste shops are springing up in high streets, with Hisbe in Worthing the latest to open.


The Councils have also secured almost £2.2m for multiple projects under the Carbon Neutral Plan, which will help adapt gas heated local authority-owned buildings.


The lessons of the hosting the assembly are also being spread far and wide - with counterparts in Italy, Scotland and across Sussex wanting to know more about how Adur and Worthing held such a mass-democratic event virtually.


Details of all of this work and more is highlighted in the Spring 2021 edition of SustainableAW, which demonstrates the work being done across the area to reduce carbon emissions.


The magazine features a story about non-league football club Shoreham FC, which has drastically changed its operations surrounding energy consumption, transport and food and catering.


It also highlights the news that Worthing Borough Council has taken back possession of Shepherds Mead, a piece of land at the foot of Cissbury Ring which will be returned to its natural habitat with the help of residents and wildlife groups, to encourage biodiversity.


There's also an interview with the co-founder of HISBE - the sustainable supermarket which opened its doors in Worthing in January. The owners are vowing to tackle problems in the unsustainable food industry and challenge the way bigger supermarkets do business.


Cllr Emma Evans, Adur's Executive Member for Environment, said: "Over the past few months community groups, businesses and organisations have gone above and beyond in helping to create a sustainable future for all - showing they share our aim to tackle pressing climate change issues.
"Adur District Council is pleased to be able to support this work. We will continue to take action, we're pleased to see others are doing the same and we look forward to more residents and groups joining us as we do so."


Cllr Edward Crouch, Worthing's Executive Member for Digital & Environmental Services, said: "We know that we cannot achieve anything without the input and buy-in of residents. That's why the Climate Assembly featured in this edition is so important, as it underlines what issues we should be focussing on and how everyone - from individuals to businesses to community groups - can play their part.


I'm delighted to say that we're making good progress on delivering on some of the 18 recommendations, with the creation of wildlife corridors, more electric charging points and zero-waste food shops just some of visible signs. But this is just a start and I hope everyone can join us on what will be an exciting and challenging journey ahead."




Tags:
Environment Eco
,
Worthing
---
Comments (0)
No comments have been submitted yet.
Why not be the first to send us your thoughts
Leave A Comment

Thank you for your comments, they will appear shortly once approved.
Topics
Recent Posts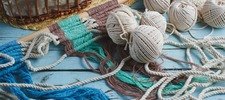 The Good Stitch
April 13th, 2021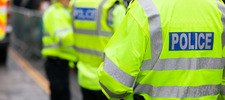 Police are appealing for witnesses to a serious assault in Worthing.
April 7th, 2021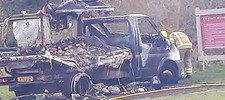 Disposable barbecue causes fire on Council litter truck resulting in £30,000 in damages
April 1st, 2021
Have You Seen...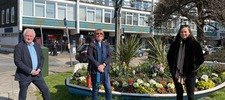 ANGER AT MONSTROSITY OF 5G POLE PROPOSAL AT BROADWATER SHOPS
March 25th, 2021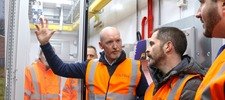 CityFibre speeds up Adur and Worthing's digital transformation
February 20th, 2020