May 28th, 2021
RENEWED THREAT FROM A FRESH APPLICATION FOR A PROPOSED 5G POLE AT BROADWATER SHOPS
Gaisford Councillor Kevin Jenkins is urging local traders and residents to yet again come together and oppose the proposed installation by Hutchinson UK Ltd of a 5G telecommunications mast and cabinets on the grass area in front of Cricketers Parade in Broadwater. In this new application the mast has been reduced to 15 metres in height, but would still have four cabinets extending in length over 6 metres along the edge of the grassed area at the front of Cricketers parade.

The proposal has been submitted to Worthing Borough Council planning department for decision, despite the previous refusal on the grounds of 'The proposed mast, by virtue of its siting adjacent to the Broadwater Green Conservation Area and proximity to the Broadwater Conservation Area and height substantially exceeding that of surrounding streetworks and buildings within a well used shopping parade would adversely the visual character of the area and the setting of the adjacent and nearby Conservation Areas.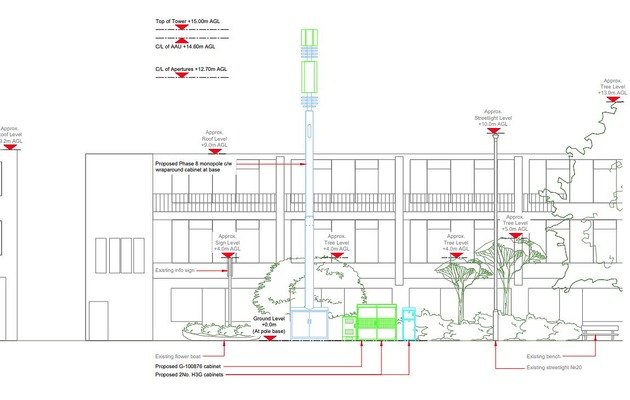 Councillor Jenkins said, 'We all recognise that as technology changes the need for these masts will increase, but there has to be a better place than here. The planning officers' determination was quite clear that the mast was totally unacceptable for a number of reasons, not just it's height; but also because of its proximity to the Broadwater Green conservation area, only a matter of a few metres away.To simple lop 5m off the height does not address the key issues of the impact on the conservation area and on the visual and practical impact on the grassed area in front of the shops.'



'To be frank, Hutchinson UK Ltd are trying to ride roughshod over the planning process, ignoring local heritage issues and ignoring local residents, their whole approach is shameful.'



As this is a fresh application it is important that everyone yet again writes in or make their comments known on the councils planning portal against this application.



To make your comments know online, search for - 'Worthing Council Planning Portal'

Then click on 'comment on a planning application'

In the search box enter AWDM / 0981 / 21 and enter your comments



Councillor Jenkins said, 'I know that many residents and the Broadwater Community Association got behind opposing this mast and we all need to do this again to safeguard this area. The more individual comments we can get before the 17th June, expressing people's concerns, the stronger the argument for refusal.'




Tags:
Worthing
---
Comments (0)
No comments have been submitted yet.
Why not be the first to send us your thoughts
Leave A Comment

Thank you for your comments, they will appear shortly once approved.
Topics
Recent Posts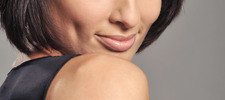 Flavia Cacace-Mistry is bringing that Strictly Come Dancing sparkle to Jack and the Beanstalk
August 15th, 2022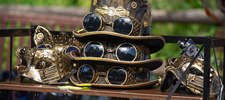 Steampunk at Amberley Museum
August 12th, 2022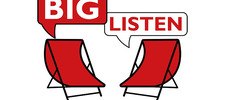 Enjoy the swings and tell them what you think
August 11th, 2022
Have You Seen...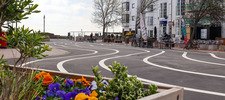 Brightening up Montague Place
April 26th, 2022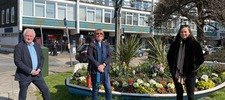 ANGER AT MONSTROSITY OF 5G POLE PROPOSAL AT BROADWATER SHOPS
March 25th, 2021