October 22nd, 2021
Protests and public questions on fascist ex-councillor Tim Wills force Worthing Council inquiry
Around 80 people protested outside Tuesday night's meeting of Worthing Borough Council in the wake of the expose and subsequent resignation of Cllr Tim Wills, a supporter of fascist group 'Patriotic Alternative'. Protesters joined others to fill the public gallery as the Council reluctantly agreed to take public questions on the Wills affair.

Local anti racist groups have pledged to redouble campaigning efforts to combat racism and discrimination. Select photos from the night are attached (credit Jon Lovell).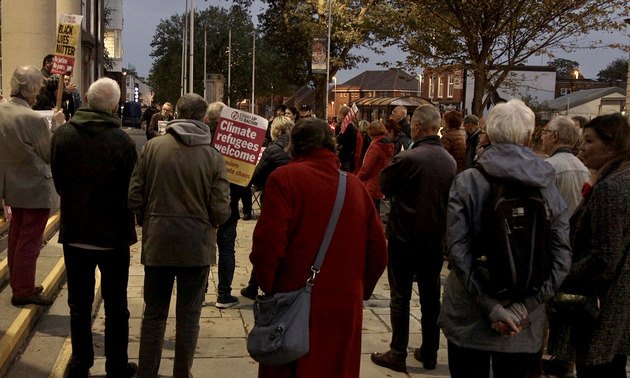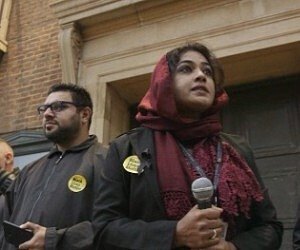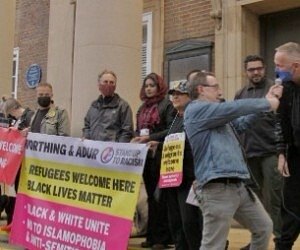 Susie Pepper-Smith, Adur & Worthing Stand up to Racism & local BAME community member, said:
"I was glad to see councillors vote for an inquiry into racism within political parties last night following the resignation of fascist councillor Tim Wills, despite the opposition of the Council leader. The voices of the local BAME communities must be at the front of those conversations.
I'm proud to have been part of a fantastic community response to the horrible news about Wills this past two weeks. We want to encourage everyone concerned about racism and fascism to get involved in our campaigns and activities for the long term - especially people in our area who are directly affected by these issues. We're here to offer support to anyone who needs it, please do get in touch".
Councillor Carl Walker (Labour) said of last night's Worthing Borough Council meeting:
"Following the revelation of a white supremacist councillor in the Conservative council ranks, a member of the public asked for assurance that there will be an independent investigation, where pertinent questions are asked of all Conservative councillors. It was voted through and agreed that this investigation of the Conservative councillors be carried out by the Joint Overview and Scrutiny Committee. In the interests of equality, the legal officer added a caveat that all councillors are included in this scrutiny".
"We'd like to thank all of the members of the public and the local campaign groups who came together to make sure firstly that Cllr Tim Wills was removed from our council but also to recognise the importance of restoring public confidence that there are no more racist white supremacist councillors in the Conservative ranks."
Adur & Worthing UNISON, the union representing Council staff, said:
"Adur and Worthing Unison stand in solidarity with all those who are actively working to ensure our communities are free of hate and intolerance.
Unison is committed to ensuring not just justice in the workplace but in our communities. We believe that all necessary measures must be taken to ensure that anyone with an agenda of division, intolerance and hate cannot represent our communities."
Worthing Black Lives Matter said:
"Why was Tim Willis even allowed to serve as a councillor in the first place, let alone for 2 years. Why isn't it taken more seriously what people's views are before becoming a councillor? Why aren't there more background checks done? Why isn't this a priority? We must keep allying together and our unity will be the downfall of racism in Worthing "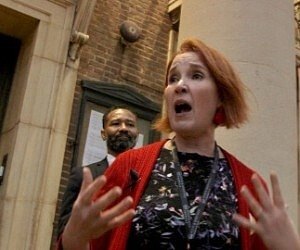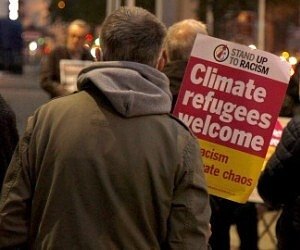 Tags:
Worthing
---
Comments (0)
No comments have been submitted yet.
Why not be the first to send us your thoughts
Leave A Comment

Thank you for your comments, they will appear shortly once approved.
Topics
Recent Posts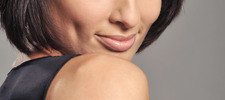 Flavia Cacace-Mistry is bringing that Strictly Come Dancing sparkle to Jack and the Beanstalk
August 15th, 2022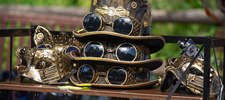 Steampunk at Amberley Museum
August 12th, 2022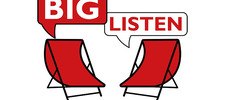 Enjoy the swings and tell them what you think
August 11th, 2022
Have You Seen...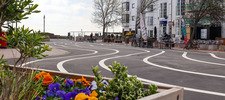 Brightening up Montague Place
April 26th, 2022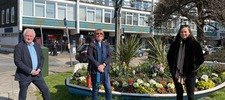 ANGER AT MONSTROSITY OF 5G POLE PROPOSAL AT BROADWATER SHOPS
March 25th, 2021