April 7th, 2022
Vintage Car Show launches a year of events at Amberley

Amberley Museum hosted its first major event of the year on Sunday, 3rd April, when the Vintage Car Show returned to delight families and enthusiasts alike.
Over 120 vintage motor cars – the oldest an 1899 Benz – drove to the industrial museum north of Arundel to showcase the charm and inventiveness of early 20th century motoring. Visitors were able to ride on the museum's Southdown Vintage Buses, as well as on the narrow-gauge railway with steam locomotive Polar Bear.
Read More
---
April 7th, 2022
Candidates for Adur and Worthing local elections published

Polling cards are dropping through residents' letterboxes for the upcoming Adur and Worthing local elections taking place this May.

The Adur District Council and Worthing Borough Council elections will take place on Thursday 5 May 2022, with voting between 7am and 10pm.

A list of nominated candidates has now been published on Adur & Worthing Councils' website.

To find out who is standing where you live visit https://www.adur-worthing.gov.uk/elections-and-voting/upcoming-elections/elections-05-05-2022/#adur-district-elections and click on the Statement of Persons Nominated document for both Adur and Worthing.
Read More
---
March 29th, 2022
New Worthing Venue for Music Charity

AudioActive expanding mentorship programme with new cafe,
workspace and independent vinyl record store.

Public open day 9 April

Grassroots music charity, AudioActive, are expanding their Sussex base with a new location in central Worthing. Look out for this innovative venue opening very soon, combining live music events, café and independent record store. Studio space and offices for professional music artists are available to rent with access to lounge and kitchen.
Read More
---
March 29th, 2022
THE WORLD PREMIERE OF dreamthinkspeaks' UNCHAIN ME

A HIGHLIGHT OF THIS YEAR'S BRIGHTON FESTIVAL
WILL NOW EXTEND UNTIL 12 JUNE 2022

The world premiere of Unchain Me, a major new site-specific Brighton Festival commission from the critically acclaimed dreamthinkspeak, directed by the company's Artistic Director, Tristan Sharps, will now extend until 12 June 2022, after selling out due to phenomenal demand when the festival launched earlier this month.
Read More
---
Topics
Recent Posts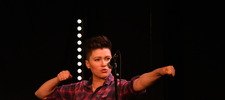 LGBTQ+ storytelling & folklore comes to Colonnade House
June 29th, 2022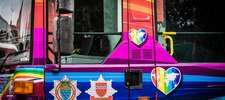 Broadwater Carnival and Fire Station open day 2022
June 29th, 2022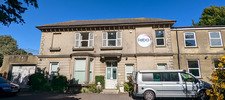 Boost for homeless in Worthing
June 29th, 2022
Have You Seen...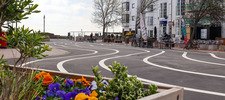 Brightening up Montague Place
April 26th, 2022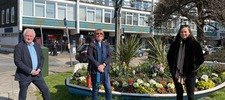 ANGER AT MONSTROSITY OF 5G POLE PROPOSAL AT BROADWATER SHOPS
March 25th, 2021