August 14th, 2020
Keep West Sussex Safe

Latest news from West Sussex County Council:-

This campaign aims to encourage residents, businesses and communities to stay alert and follow Government guidelines in order to prevent the spread of coronavirus in West Sussex and thereby reduce the need for local lockdown restrictions.
The County Council continues to focus on monitoring and managing the virus throughout the county, making sure that we are aware of any peaks or spikes and to look in detail at how we manage to control them. We are working in close association with health colleagues in the NHS and our partners in District and Borough councils as well as the community sector in order to ensure that we are working together to fight COVID-19. Notwithstanding the work we and our partners are doing, we also need your help and support please.
Read More
---
August 10th, 2020
Gary the Gull competition winner!!

After 56 entries, and 11 disqualified the winner of the Gary Gull competition for August is Dave Brooke. Congratulations!! Dave's winning entry was drawn out of the hat by Callum from A to Z of signs who has spent the past week adding amazing artwork to the windows at Inside Magazines Head Quarters in South Farm Road.
Read More
---
July 30th, 2020
Bank Holiday Sale

Books, Puzzles, Games and more on Monday 31st August at St Michael's Church.
Read More
---
July 30th, 2020
Film Night in Lancing

On Thursday 3rd September at St Michael's Church Hall, Lancing. See the image for more details.
Read More
---
Topics
Recent Posts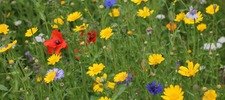 'Wilding' our roadside verges
December 3rd, 2020
Immunisation job opportunities
December 3rd, 2020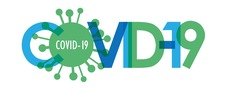 New Tier 2 'High Alert' rules now in place
December 3rd, 2020
Have You Seen...