March 26th, 2021
Sustainable AW High praise for communities joining the Councils in fighting for climate change

Wildlife corridors, community growing spaces in parks and zero-waste shops selling local produce - these are just some of the steps already being taken to help Adur and Worthing respond to the climate crisis.

With local residents calling for immediate action to be taken, Adur & Worthing Councils commissioned the Democratic Society to run a local Climate Assembly.

Forty three local residents were randomly selected from the local population to form the panel and met online over five weekends.

After hearing evidence from leading climate change experts, local community groups and businesses, a series of 18 recommendations were put before - and agreed - by leaders of Adur & Worthing Councils in January.
Read More
---
March 26th, 2021
Artists invited to exhibit at the Seafront Gallery in Worthing

Artists are being offered the opportunity to showcase their work to thousands of visitors to Worthing seafront as expressions of interest to exhibit at the spectacular Seafront Gallery are invited.

To give a boost to the local art industry as the country moves out of lockdown, Worthing Borough Council with support from the team at the creative hub Colonnade House, is offering the exhibition space with no hire fee throughout 2021.
Read More
---
March 25th, 2021
ANGER AT MONSTROSITY OF 5G POLE PROPOSAL AT BROADWATER SHOPS

Local traders and councillors have reacted with concern and anger at the proposals by Hutchinson UK Ltd to install a tall 5G telecommunications mast and cabinets on the grass area in front of Cricketers Parade in Broadwater. The mast would be 20 metres tall and would have four cabinets extending in length over 6 metres along the edge of the grassed area.

Local trader and landlord of the Cricketers Public House since 2004, Alan Walker said, " I believe that the mast will be an eyesore on our little bit of green and I for one wouldn't want to be sitting under it on the bench when waiting for a bus, "
Read More
---
March 24th, 2021
Success for Help our Kelp welcomed by Adur and Worthing councils

Plans to limit trawling off the coast which will boost marine wildlife and help combat climate change have been welcomed by leaders in Adur and Worthing.

The Nearshore Trawling Byelaw introduced by Sussex Inshore Fisheries and Conservation Authority (Sussex IFCA) was this week approved by the Secretary of State for the Department for Environment, Food & Rural Affairs, the Rt. Hon. George Eustice.

It means that more than 300 square kilometres of seabed off the Sussex coast will now be protected from trawling - a measure which should allow essential habitats, such as kelp forests, to regenerate.

Photo credit Sussex IFCA
Read More
---
Topics
Recent Posts
Have You Seen...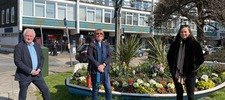 ANGER AT MONSTROSITY OF 5G POLE PROPOSAL AT BROADWATER SHOPS
March 25th, 2021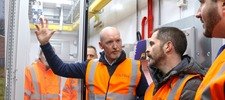 CityFibre speeds up Adur and Worthing's digital transformation
February 20th, 2020