May 30th, 2022
NEW WORTHING ENVIRONMENT CHIEF TELLS SOUTHERN WATER: CLEAN UP YOUR ACT

The new environment leader for Worthing Borough Council today challenged Southern Water to urgently invest in measures to clean up the borough's coastal waters.

Cllr Vicki Wells, Cabinet Member for the Environment, said she wanted tighter government limits on the amounts of untreated sewage water companies can discharge into the sea. She said it was 'an appalling and environmentally disastrous practice'.
Read More
---
May 30th, 2022
Safe in Sussex & Turning Tides joint Kintsugi Women – Golden Repair Exhibition

Worthing Museum and Art Gallery is hosting an art exhibition, created by clients who access services from two local charities, Safe in Sussex for victims of domestic abuse, and Turning Tides for the homeless of West Sussex. The exhibition is called 'The Kintsugi Women – Golden Repair', and was launched on 14th May and runs until 25th September.
Read More
---
May 23rd, 2022
Friends of St Oscar Romero Catholic School celebrates after receiving £5426 in National Lottery fund

Friends of St Oscar Romero Catholic School based in Goring, Worthing is celebrating today
after being awarded over £5,000 in funding from The National Lottery Community Fund, the
largest funder of community activity in the UK.
Friends of St Oscar Romero Catholic School will use their funding to support this year's
summer fair to be held at St Oscar Romero Catholic School in Goring, Worthing on Saturday
9th July between 12pm and 4pm.
Read More
---
May 21st, 2022
NEW COUNCIL LEADER PLEDGES TO LISTEN TO THE PEOPLE OF WORTHING

The new Leader of Worthing Borough Council today (Friday) pledged to bring a fresh approach to local decision making, empowering residents to take actions to improve their lives and environment.

Cllr Dr Beccy Cooper said the Council would be a 'listening, community-first' organisation putting people first.

She was speaking after the annual meeting of the Council, at which she was confirmed as the new Leader. Cllr Henna Chowdhury was elected as Mayor and Cllr Rita Garner was appointed Deputy Mayor.

Cllr Cooper said: "This Council is going to work with - not just for - the community. We're going to listen to residents across the borough about what needs to change, including those voices that for too long have gone unheard.

"We all know the major problems we face today, such as increasing levels of poverty, inadequate housing and the climate emergency. But we can't fix them on our own.

"Instead, as a listening, community-first Council we will partner with as many people and organisations as possible to try to find solutions to these problems - starting right now."

Among the pledges the ruling group has made are:-

• A Big Listening campaign will take place this summer in which the Council will be travelling to neighbourhoods to hear what people have to say about where they live and what the authority might be able to do to help them.
• A Big Clean-Up event is to be held to spruce up areas and bring them back to life.
• A poverty emergency is to be declared, with the Council working with groups and organisations to understand the level of economic distress in communities and work towards possible solutions.
• A team will examine ways of tackling the housing crisis, including the Council directly providing homes.
• Recycling targets will be raised, domestic food waste collections will be introduced and more dog poo bins will be installed.
• Moving some meetings out of the town hall and into neighbourhood community centres, and surveying residents about Council traditions such as the role of the Mayor.

After being elected Mayor, Cllr Chowdhury she was looking forward to starting work.

She said: 'Mayoral roles have always been about linking the Council to the people and I want to strengthen those links and work even more closely with all parts of our communities.'

At today's (Friday) annual meeting the ruling group decided not to wear the traditional robes worn for ceremonial occasions, choosing instead to make the occasion more informal.
Read More
---
Topics
Recent Posts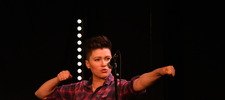 LGBTQ+ storytelling & folklore comes to Colonnade House
June 29th, 2022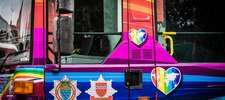 Broadwater Carnival and Fire Station open day 2022
June 29th, 2022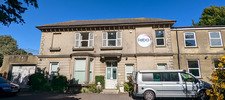 Boost for homeless in Worthing
June 29th, 2022
Have You Seen...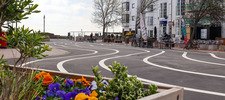 Brightening up Montague Place
April 26th, 2022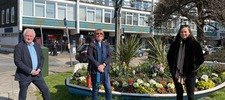 ANGER AT MONSTROSITY OF 5G POLE PROPOSAL AT BROADWATER SHOPS
March 25th, 2021