August 20th, 2020
Worthing High Celebrate Exam Results Today

Pan Panayiotou Headteacher said: "This academic year has been extraordinarily challenging for parents, carers, students and their teachers. This makes it even more special to celebrate such an outstanding set of results but more importantly, see so many of our students receive such fantastic, well-deserved grades. Due to the exceptional circumstances we faced this year, all locality schools have agreed not to share specific details on attainment and progress but to focus on celebrating those students who have done incredibly well. It gives us great pride to see that so many students have received the qualifications they need, to take the next steps in fulfilling their ambitions and goals."
Outstanding individual results include:
Lucy BLOWER
SKYE BULLER
Archie CAIRNS
Erin CHACKSFIELD
Samuel CRABB
Freya DRAPAJLO
Lottie ERRATT-ROSE
Gemma MEDWELL
Isabel NEWINGTON
Galatee OGER-LIBOR
Toby PERRY
Rafferty WEST
"More than ever, this year's results demonstrate our drive to support the well-being of all our staff and students and our shared commitment to our Core Values: Community, Resilience, Respect, Integrity and Excellence. We wish all our students the very best of luck in the next phases of their lives and even though they leave Worthing High School, they will always be part of our community."
Headteacher - Pan Panayiotou commented:
"It would not be appropriate to compare the school's results against other schools, as this is about all schools focusing on what is right for their students and how we support them in their progression and mental well-being. This is what is really important. I have had the pleasure of working with the class of 2020 for the last 4 years and they have been a phenomenal year group. I and my other staff colleagues will miss them a great deal and will celebrate their future successes as they continue on their educational journey."
Read More
---
August 14th, 2020
Keep West Sussex Safe

Latest news from West Sussex County Council:-

This campaign aims to encourage residents, businesses and communities to stay alert and follow Government guidelines in order to prevent the spread of coronavirus in West Sussex and thereby reduce the need for local lockdown restrictions.
The County Council continues to focus on monitoring and managing the virus throughout the county, making sure that we are aware of any peaks or spikes and to look in detail at how we manage to control them. We are working in close association with health colleagues in the NHS and our partners in District and Borough councils as well as the community sector in order to ensure that we are working together to fight COVID-19. Notwithstanding the work we and our partners are doing, we also need your help and support please.
Read More
---
August 10th, 2020
Gary the Gull competition winner!!

After 56 entries, and 11 disqualified the winner of the Gary Gull competition for August is Dave Brooke. Congratulations!! Dave's winning entry was drawn out of the hat by Callum from A to Z of signs who has spent the past week adding amazing artwork to the windows at Inside Magazines Head Quarters in South Farm Road.
Read More
---
July 30th, 2020
Bank Holiday Sale

Books, Puzzles, Games and more on Monday 31st August at St Michael's Church.
Read More
---
Topics
Recent Posts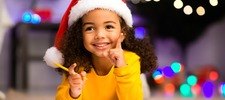 Chief Constable launches postcard competition for children and young people
November 10th, 2020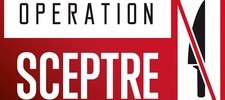 Operation Sceptre - campaign against knife crime launches
November 10th, 2020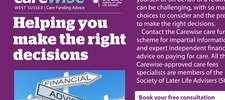 What's the best way to fund your care fees?
October 7th, 2020
Have You Seen...