February 6th, 2019
Better Business Show 2019

Better Business Show
13th February 2019 10am – 4pm
Worthing Town Hall and Assembly Hall
An event not to be missed – FREE to attend
With a strong focus on 'Buy Local', this event is a 'must' in the 2019 business calendar for ALL businesses in Worthing & Adur, both large and small.
Bee part of the buzz at The Better Business Show!
• B2B Exhibition - Over 90 stands, meet, network and introduce your business. You'll find everything from local manufacturing companies, a wide range of professional services, construction companies, health and fitness providers, and caterers offering a great lunch!

• Info Zone - A hive of information for start-ups, growing and established businesses including information about grants and finance. Come along and meet the Coast to Capital Growth Hub team and find out what's on offer.

• Growth - Opportunities to meet buying teams some of our areas larger companies

• Be Inspired - Don't miss the Keynote speakers, they will be sharing their journeys to success.
o Andrew Ball, Head of Corporate Relations, Heritage and Philanthropy, will share the history of this prestigious brand we all love - Rolls-Royce Motor Cars
o Kathy Caton, Founder and MD of Brighton Gin, Brighton's first (legal!) distillery, talks about taking the multiple award-winning super-premium Brighton Gin to the city and beyond.

• Be Informed - Keep up to date with the latest cyber-crime trends, threats and vulnerabilities. Keynote Speaker Chris White, Police Cyber Security Advisor for the South East Region Organised Crime Unit will guide you through the cyber frauds and scams.

• Connect - Enjoy some networking over a tasty breakfast or a light lunch, a place to meet and mingle at the Lunch Box
• Promote - Meet, network and share experiences at the B2B Exhibition with both new and established businesses. Who knows, you could even pick up some new clients!

• Digital Masterclasses – Top tips on Social Media Strategy and Digital Marketing – trust us, you don't want to miss these!

Make the most of the day, network at the B2B exhibition, learn from the experts, be inspired by the speakers, connect with the local business community, snap up the show offers and leave with a wealth of information - and those all-important connections to build your business for 2019. The whole day is FREE to attend – Register Now at www.worthingandadurchamber.co.uk
This event is collaboratively delivered by Worthing and Adur Chamber & Adur & Worthing Business Partnership.

For more information and to keep up-to-date with the developing programme visit www.worthingandadurchamber.co.uk
Read More
---
February 19th, 2018
Worthing Pride is looking for sponsors, a chance to show Worthing that you embrace diversity!

A major event of the year is the upcoming Pride event. This provides a main platform for a celebration of the diverse community we have here in Worthing in a context of inclusivity and fun, bringing together the local community to take part in the event.
On Saturday 14th July 2018 at 1pm a Pride parade on The Promenade will lead everyone to Beach House Grounds (past Splash Point) where a live stage will entertain everybody from 2pm until 10pm. A full programme of events has already been organised and there will also be a good variety of food & drink stalls, along with craft and merchandise stalls including our charity and information stands.
As this is event is not for profit we need to raise the funds independently to enable us to put on such a spectacular day. Adding to the fun there will also be a Worthing Pride Doggy Show held on the morning of July 14th in Denton Garden. Sponsorship
We have calculated that the cost to put on Worthing Pride will be in the region of £20,000, amongst other costs this includes a stage, fencing, lighting and security along with a host of great music, acts and entertainment. These funds will need to be provided entirely by business sponsorships and grants. Contact info@worthingpride.co.uk
Read More
---
January 7th, 2018
Better Business Show 2018

Better Business Show
1st February 2018 10am – 4pm
An event not to be missed – FREE to attend
The Better Business show will take place on Thursday 1st February 2018 at Worthing Assembly Hall. This event is collaboratively delivered by Worthing and Adur Chamber & Adur & Worthing Business Partnership. With a strong focus on 'Buy Local', this event is a 'must' in the 2018 business calendar for ALL businesses in Worthing & Adur, both large and small.
Make the most of the day, learn from the experts, be inspired by the speakers, connect with the local business community, snap up the show offers and leave with a wealth of information - and those all-important connections to build your business for 2018. The whole day is FREE to attend – Register Now at www.worthingandadurchamber.co.uk

Business doesn't have to be a jigsaw, find all the pieces at The Better Business Show!


Here's what you have got to look forward to:
• B2B Exhibition – with over 80 stands, meet, network and introduce your business
• Support – FREE Business Support for start-up and growing businesses including information about grants and finance
• Growth – Opportunities to meet buying teams from Adur & Worthing Council and some of our areas larger companies
• Advice – Expert Zone drop in sessions on a variety of topics
• Connect – Network over a light lunch, a place to meet and mingle at the Sussex Food Court
• Promote – Meet, network and share experiences at the B2B Exhibition with both new and established businesses. Who knows, you could even pick up some new clients!
• Inspire Be inspired by this year's line-up of speakers: Local success stories Adam Stafford, Managing Director of Fresh Egg will talk about lessons learnt and hat he'd tell his younger self, Matt Hunt, Founder of The Protein Ball Company will relive the companies journey from making family snacks at home to rolling over a million little balls and Penina Shepherd & Ben Rose from Acumen Business Law, will help you down the GDPR road – Don't believe the hype!
• Google Digital Garage top tips on how to build an engaging digital marketing plan and an introduction to Digital Advertising – trust us, you don't want to miss this!


For more information, to book a stand or to attend the show, and to keep up-to-date with the developing programme, visit www.worthingandadurchamber.co.uk
Read More
---
Topics
Recent Posts
Have You Seen...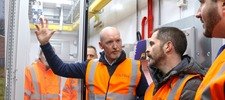 CityFibre speeds up Adur and Worthing's digital transformation
February 20th, 2020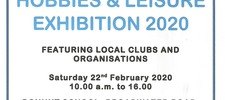 Hobbies and Leisure Exhibition at Bohunt School
January 6th, 2020