September 21st, 2021
GO-AHEAD FOR NEW HOMES AND GREEN SPACES IN WEST SOMPTING

Plans to build 469 new homes in West Sompting, with 30 per cent affordable dwellings and new green spaces, have been approved.
Members of Adur District Council's Planning Committee last night (Sept 20) gave the green light to the development, to be built by Persimmons Homes, after negotiations between the builder and council officers to enhance the design of the development. The discussions also secured the necessary infrastructure improvements including the provision of 30 percent of the building as affordable rented accommodation to meet the needs of the District.

In addition the developer will pay the Council more than £2m to help build a new primary school at New Monks Farm, £1.7 million for transport infrastructure including traffic calming measures, cycle links to Worthing, and bus subsidy contributions.
Read More
---
September 10th, 2021
THE WSCC RECOVER & RISE SME DIGITAL ACCELERATOR PROGRAMME

Free online workshops start in September to help West Sussex businesses maximise the
impact and accessibility of digital technologies.

The Recover and Rise SME Digital Accelerator programme is a four-part series comprising
more than 25 online workshops:

● Series 1: Getting Online
● Series 2: Customers and Marketing
● Series 3: Systems and Productivity
● Series 4: Growth Expansion and New Products.
The aim is to help Small and Medium-sized Enterprises (SMEs) utilise digital tools and gain
expert knowledge and advice on how best to grow their online presence, attract and retain
new customers and work more productively.
The workshops start on 9 September and will take place at 12pm on Tuesdays and
Thursdays. They will run through to January 2022.
Read More
---
September 10th, 2021
New initiative to prevent suicide launched in Adur and Worthing

A new initiative, which aims to train hundreds of public-facing workers and volunteers in Adur and Worthing on how to spot the signs that someone is in crisis is launched on today to mark World Suicide Prevention Day.

A free 90-minute online training course has been designed for people who work or volunteer with the public, including car park attendants, volunteers at food banks and bar staff - those who are more likely to be in contact with someone who is considering suicide.
Read More
---
August 31st, 2021
Brighton Dome Reopens with Shows from Big Names in Comedy, Music and Television

Brighton Dome is delighted to re-open at full capacity for the first time since March 2020, with a packed programme that includes renowned comedians, musicians and TV personalities, with the first performance on 10 September by Brighton & Hove singer-songwriter Passenger.

Contemporary music artists Little Simz and Easy Life promise spectacular performances and the inimitable DJ Shadow returns with a special live show. Simon Amstell performs his first stand up show since the release of his critically-acclaimed film Benjamin, Nina Conti attempts to match-make audience members in The Dating Show and Bridget Christie's new laugh-a-minute show, Who Am I? reflects on growing older.
Read More
---
Topics
Recent Posts
Have You Seen...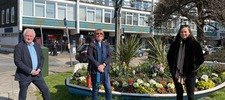 ANGER AT MONSTROSITY OF 5G POLE PROPOSAL AT BROADWATER SHOPS
March 25th, 2021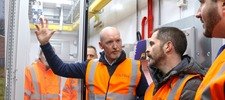 CityFibre speeds up Adur and Worthing's digital transformation
February 20th, 2020