Student Life
October 15th, 2021
Children invited to become Marine Warriors

Children are being encouraged to learn about marine life and the beautiful Sussex coastline with the launch of Worthing's new 'Marine Warriors' initiative.

The activity, created by Worthing Borough Council's Coastal Office, aims to inspire kids to follow a fun and educational seaside trail to the rockpools, where they can explore, discover and learn about the beautiful world beneath the sea.

The Marine Warrior backpack, which is free to hire from the Coastal Office, contains a compass, magnifying glass, crabbing net, bucket and spade. All items have been carefully chosen as eco-friendly and sustainably sourced to highlight the plastic pollution crisis in our seas.
Read More
---
October 11th, 2021
Random acts of kindness graces the halls of Worthing care home thanks to local social action project

A care home in Worthing has experienced a random act of kindness from a social action project which has been gracing the community with beautiful gifts.

The other month, Haviland House, a dementia care home based in Goring, was gifted with lovely letters alongside some homemade flowers to show the elderly community that they are loved, remembered and appreciated.
Read More
---
August 18th, 2021
New mini aquarium is teeming with local marine life

A native marine life aquarium which shows the richness of the waters off the Sussex coast can now be visited inside Worthing Coastal Office.

Rockpool Reef was created by the Councils' Coastal Wardens - who collected water, sediment and corals for the tank, by hand.

Already, the abundance of marine life which was living inside has shown itself, including cuttlefish fry, shrimp, crab, hermit crab and small mullet fry.

The team is looking forward to documenting the creatures' growth and telling their stories to anyone who wishes to visit.

Talks will include fascinating facts - like learning the common prawns inside the aquarium are almost invisible when hunkered down in the sand - hiding or awaiting their next meal.
Read More
---
July 15th, 2021
Worthing Gang Show Wants You!

Worthing Scouts and Guides are pleased to announce that the Worthing Gang Show will be back for 2022 and it wants as many cubs, brownies, scouts and guides as possible to be part of it!

The Worthing Gang Show has an amazing history going back to the 1960's. It has helped thousands of young people improve confidence, learn performance skills and above all have a brilliant time doing the show.
Read More
---
Topics
Recent Posts
Have You Seen...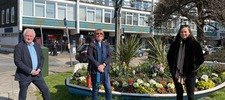 ANGER AT MONSTROSITY OF 5G POLE PROPOSAL AT BROADWATER SHOPS
March 25th, 2021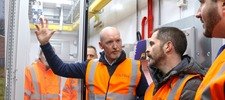 CityFibre speeds up Adur and Worthing's digital transformation
February 20th, 2020