Local News
July 26th, 2022
Four parks in Worthing awarded prestigious Green Flag

Eight parks in Adur and Worthing have been awarded the Green Flag for their successful management, beautiful appearance and achieving the highest environmental standards. Beach House Park, Field Place, Highdown Gardens and Marine Gardens have once again won Keep Britain Tidy's award.
Read More
---
July 26th, 2022
Worthing declares Cost of Living Emergency

A Cost of Living Emergency has been declared by Worthing Borough Council, with a commitment to also urgently help feed those most in need.

The Council is working on an urgent action plan on how to work with health and education experts and the community to support the estimated 12,000 people in the borough who cannot afford to feed themselves and their families.
Read More
---
July 19th, 2022
Ice rink to return to Steyne Gardens this winter

The popular Steyne Gardens ice rink is to return to Worthing.

Worthing Borough Council has signed a new contract with Town Centre Ice Rinks Ltd for the attraction to return to the area this winter.
Read More
---
July 7th, 2022
Worthing Borough Council to phase out harmful pesticides

Harmful weed killers are set to be scrapped in Worthing's green spaces in a bid to halt the declining numbers of species of pollinating insects and the destruction of their natural habitats.
Read More
---
Topics
Recent Posts
Have You Seen...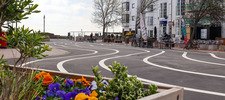 Brightening up Montague Place
April 26th, 2022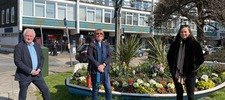 ANGER AT MONSTROSITY OF 5G POLE PROPOSAL AT BROADWATER SHOPS
March 25th, 2021