Local News
January 26th, 2021
Exhibition of lockdown art by young people in Adur & Worthing comes to Colonnade House

Over lockdown Apron supplied packs of free art resources to young people in Adur and Worthing, inviting them to make their mark on this moment in history.
An exhibition of the work was due to take place at Colonnade House but further lockdown measures have delayed this. So instead, Apron are displaying large scale prints of some of the works, alongside donated artworks, to share with passers by in the windows.
Read More
---
January 11th, 2021
HISBE Food

Brighton-born "rebel supermarket" HISBE is opening a store in Worthing town centre, on Saturday 16th January 2021, and offering people the opportunity to win free shopping at HISBE for themselves and for local people in need.
HISBE is a supermarket on a busy Brighton high street, that offers a full range of fresh food and groceries, household and bodycare products, but does things very differently to your average Tesco's. They focus on local produce, Sussex suppliers, packaging-free goods and eco-friendly brands. Staff are paid the Real Living Wage and, of every £1 that goes through the tills, suppliers get 68 pence.
On 28th February 2020 HISBE signed a lease on a new retail premises at 38 Portland Road in Worthing, where the Polish shop used to be. They planned to open their second store in May, but within two weeks the Coronavirus changed that. However, post-lockdown HISBE has an opening date and has launched a crowdfunder, inviting people to support the new store and win free shopping for themselves and others.

Ruth Anslow, who launched HISBE's pilot store in Brighton in 2013 with her sister Amy and their friend Jack, is excited about opening their long-awaited second store: -
"These are uncertain times, and people might say we're a bit bonkers to be opening a new store in the middle of a pandemic! But even before Covid hit, we had spent 18 months looking for the right place. So, ever since we found it, we can't wait to get going....
Our interest in Worthing started when my sister moved here and declared that HISBE would be "right at home" in Worthing. We didn't know the town well at first but have found a unique mix of traditional local pride and forward-thinking spirit here, that comes through from the community, the businesses and the council. From talking to local people, we were excited to discover its proud history with food, land and sea, its thriving independent business sector and a growing buzz of action on local food and sustainability.
And then it seemed like fate when someone at the council told me the town motto is, 'From the land plenty and from the sea health.' That's right up our street - and we can't wait to be of service to this town!"
Read More
---
November 10th, 2020
Operation Sceptre - campaign against knife crime launches

Sussex Police is highlighting its ongoing activities in tackling knife crime and violence as part of the national week-long campaign launching today (9 November).
Operation Sceptre bolsters the work undertaken by Sussex police all year round to help keep residents safe from knife-related harm in their local communities.
Sussex is a safe place to live, although in line with national trends Sussex has seen an increase in knife crime. The vast majority of young people (99 per cent of 10-29-year-olds) do not carry a knife. However, bringing violence and knife crime down is a top priority and Sussex Police is determined to get knives off the streets for good.
Operation Sceptre is a campaign that aims to tackle the danger that knife crime poses by educating those most at risk and carrying out proactive work that takes knives off our streets. It is a misconception that carrying a knife makes you safer. Carrying a knife for protection is not a defence in law and even being caught with someone carrying can result in a sentence if you are caught.

Superintendent Stu Hale said: "Knives and dangerous weapons have no place on the streets of Sussex. We are determined to reduce the risk of knife-related harm by working together and making our message on knife possession crystal clear.

"Operation Sceptre is an opportunity to discuss knife crime in an open and honest way. We want to send the message to young people that carrying a knife is dangerous and can have serious consequences. Carrying a knife does not make you safer, in fact it puts you at more risk of being a victim.
"Addressing the root causes of knife crime is essential in tackling it. This is why we're combining educational activities and amnesty with targeted, intelligence-led operations to both raise awareness among at-risk groups and disrupt crime in action.
"We have year-round operations to address knife crime including engaging with young people in schools, the launch of our knife crime engagement van and work with partners to ensure people are signposted to help at an early opportunity.
"We also work hard to target disrupt prolific offenders, through the Tactical Enforcement Unit and are intensifying our activities through days of action - which means individuals carrying knives are increasingly likely to be caught and prosecuted.
"This anti-knife week is also a crucial reminder that there is help out there for those who do not feel safe."
Tactics will include targeted high visibility and plain-clothes patrols across the county. Other prioritised activity includes target stop and search against habitual knife carriers and previous offenders as and weapon sweeps by police officers.
As always, knife amnesty bins where people can safely dispose of dangerous or unwanted knives and blades at police stations across Sussex, no questions asked.
The week is being supported by Sussex Police and Crime Commissioner Katy Bourne. She said: "Sussex Police remain steadfast in their commitment to taking prolific offenders off our streets, preventing knife crime and tackling serious violence.
"Operation Sceptre is a great opportunity to take the time to educate our young people of the dangers and life changing consequences of carrying a knife before it's too late.
"Please remember that all knives can kill and maim and just by carrying one you are putting yourself and others in grave danger. The message is clear – lose the knife not a life."
National Police Chiefs' Council Lead for Knife Crime, Deputy Assistant Commissioner Graham McNulty, said: "Police forces up and down the country work tirelessly in bringing violent offenders involved in knife crime to justice.
"While the causes and drivers of knife crime are complex, early intervention and putting in place measures to tackle the root causes are absolutely essential.
"Policing plays the pivotal role in enforcement activity, but also has a role in supporting communities and local agencies to come together to prevent knife crime. By working together with our partners, we know that we can be more effective, responsive and ultimately improve people's lives.
"Operation Sceptre builds on the work we already do with partners like Border Force and Trading Standards to stop the flow of illegal and dangerous knives that end up in the hands of our young people.
"This activity forms part of our wider, ongoing work with the Government, schools, health and social services and charities to explore what more we can do as a whole society to tackle knife crime."
To tell Sussex Police about knife crime please report online or call 101, we will treat information you give us sensitively. In an emergency always dial 999.
To report knife crime anonymously, go to https://www.fearless.org/en/give-info
https://www.sussex.police.uk/news/sussex/news/news/operation-sceptre---campaign-against-knife-crime-launches/
Read More
---
November 10th, 2020
Chief Constable launches postcard competition for children and young people

Sussex Police Chief Constable Jo Shiner is looking for new postcard designs to use when writing to children and young people, and is inviting Sussex's under 18s to come up with the designs.
As well as having their design printed on a postcard, the three winners will be invited to join Sussex Police teams for a range of experiences including meeting a police dog, seeing an equipment demonstration and even tea and cakes with the Chief.
Across three age categories – up to 10, 11–14 and 15–18 – entrants have until Monday 30 November are invited to use their creative skills, from painting to photography, drawing to collage, to come up with a winning design, which can be inspired by the Sussex Police priorities:
Protecting our Communities (keeping you safe)
Catching Criminals
Delivering an outstanding service.
Jo Shiner said: "It gives me great pleasure to launch this competition for children and young people across Sussex. It has been a challenging year for everyone and this is a chance to have some fun and be creative. I am really excited to see your ideas and designs. I hope it will be a welcome activity that you can safely do at home and I look forward to meeting the winners. "
Winners will be chosen by a panel of young people and independent judges. Their prize will be organised in line with timescales permitted under Covid-19 restrictions for safety reasons. Runners up will also have their work displayed in police stations across Sussex in early 2021.
Enter the competition here: www.sussex.police.uk/postcardcompetition
https://www.sussex.police.uk/news/sussex/news/force-news/chief-constable-launches-postcard-competition-for-children-and-young-people/
Read More
---
Topics
Recent Posts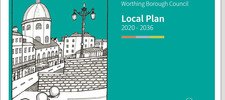 Final consultation on draft Worthing Local Plan
January 26th, 2021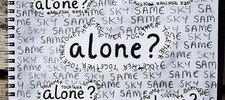 Exhibition of lockdown art by young people in Adur & Worthing comes to Colonnade House
January 26th, 2021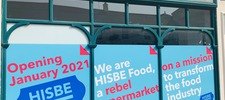 HISBE Food
January 11th, 2021
Have You Seen...