Events News
March 26th, 2021
Artists invited to exhibit at the Seafront Gallery in Worthing

Artists are being offered the opportunity to showcase their work to thousands of visitors to Worthing seafront as expressions of interest to exhibit at the spectacular Seafront Gallery are invited.

To give a boost to the local art industry as the country moves out of lockdown, Worthing Borough Council with support from the team at the creative hub Colonnade House, is offering the exhibition space with no hire fee throughout 2021.
Read More
---
February 16th, 2021
New Cafe on Worthing Pier Aims to Help Bounce Back....Economically and Socially

'We need a sustained period of celebration when this is over and hopefully we can add to this.'

That is the message today from the businessman about to breathe new life and activity into Worthing's award-winning pier.

Alex Hole, famous for his hugely popular Perch cafe on Lancing beach is currently working with a team right down on the wooden planks of the pier to restore the pier's Southern Pavilion.
Read More
---
January 11th, 2021
HISBE Food

Brighton-born "rebel supermarket" HISBE is opening a store in Worthing town centre, on Saturday 16th January 2021, and offering people the opportunity to win free shopping at HISBE for themselves and for local people in need.
HISBE is a supermarket on a busy Brighton high street, that offers a full range of fresh food and groceries, household and bodycare products, but does things very differently to your average Tesco's. They focus on local produce, Sussex suppliers, packaging-free goods and eco-friendly brands. Staff are paid the Real Living Wage and, of every £1 that goes through the tills, suppliers get 68 pence.
On 28th February 2020 HISBE signed a lease on a new retail premises at 38 Portland Road in Worthing, where the Polish shop used to be. They planned to open their second store in May, but within two weeks the Coronavirus changed that. However, post-lockdown HISBE has an opening date and has launched a crowdfunder, inviting people to support the new store and win free shopping for themselves and others.

Ruth Anslow, who launched HISBE's pilot store in Brighton in 2013 with her sister Amy and their friend Jack, is excited about opening their long-awaited second store: -
"These are uncertain times, and people might say we're a bit bonkers to be opening a new store in the middle of a pandemic! But even before Covid hit, we had spent 18 months looking for the right place. So, ever since we found it, we can't wait to get going....
Our interest in Worthing started when my sister moved here and declared that HISBE would be "right at home" in Worthing. We didn't know the town well at first but have found a unique mix of traditional local pride and forward-thinking spirit here, that comes through from the community, the businesses and the council. From talking to local people, we were excited to discover its proud history with food, land and sea, its thriving independent business sector and a growing buzz of action on local food and sustainability.
And then it seemed like fate when someone at the council told me the town motto is, 'From the land plenty and from the sea health.' That's right up our street - and we can't wait to be of service to this town!"
Read More
---
September 30th, 2020
Go The Distance with Turning Tides!

Challenge yourself on World Homelessness Day 10/10/20 and Go the Distance for homeless men and women. Anytime, Anywhere, Anything!
On World Homelessness Day – 10.10.2020 – take part in Go the Distance virtually, choosing an activity of your choice, in a location of your choice. A challenge tailor made for you that brings huge benefit to others. This new look event seeks to get you out and about, either running, walking, swimming, cycling, dancing – or whatever activity you choose – to challenge yourself and GO THE DISTANCE for homeless men and women.

Why not use this date to motivate your distance; for example, cycling 20 miles, running 10 kilometres, or use the goal of 10 or 20 to push your limits and achieve an important target. Your challenge might be a significant personal goal over a period of time – to lose 10 pounds or complete 10 walks to improve your health. Going the distance for others can also mean going the distance for yourself.

On they day, we will be offering some online activities to spur you on, warm ups, 'cheer points' which you can plan your route past, tunes to get you to your goal, medals for all participants and rewards for reaching fundraising targets or excelling with the challenge. This event is open to people of all ages wherever you are to join in with the fun. Anytime, Anywhere, Anything!

Target sponsorship:

£85 per adult, £43 per child
£170 per family
For every £85 raised, we can give one day of emergency support to as many as 30 homeless men and women
Read More
---
Topics
Recent Posts
Have You Seen...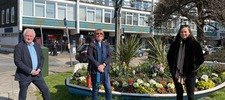 ANGER AT MONSTROSITY OF 5G POLE PROPOSAL AT BROADWATER SHOPS
March 25th, 2021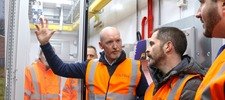 CityFibre speeds up Adur and Worthing's digital transformation
February 20th, 2020