Charity News
July 15th, 2021
Worthing Gang Show Wants You!

Worthing Scouts and Guides are pleased to announce that the Worthing Gang Show will be back for 2022 and it wants as many cubs, brownies, scouts and guides as possible to be part of it!

The Worthing Gang Show has an amazing history going back to the 1960's. It has helped thousands of young people improve confidence, learn performance skills and above all have a brilliant time doing the show.
Read More
---
February 26th, 2021
Greenpeace Arun & Adur Group demand bottom trawler ban, as Greenpeace builds new underwater boulder

Activists on the Greenpeace ship Esperanza are currently building a new underwater boulder barrier in the Offshore Brighton marine protected area in the English Channel, one of the UK's most heavily bottom trawled protected areas.
Read More
---
February 3rd, 2021
Forever Holding Hands

An image based on the moving photograph 'Forever Holding Hands' which formed part of the National Portrait Gallery's Hold Still exhibition is to raise funds for NHS Charities Together.
Read More
---
September 30th, 2020
Go The Distance with Turning Tides!

Challenge yourself on World Homelessness Day 10/10/20 and Go the Distance for homeless men and women. Anytime, Anywhere, Anything!
On World Homelessness Day – 10.10.2020 – take part in Go the Distance virtually, choosing an activity of your choice, in a location of your choice. A challenge tailor made for you that brings huge benefit to others. This new look event seeks to get you out and about, either running, walking, swimming, cycling, dancing – or whatever activity you choose – to challenge yourself and GO THE DISTANCE for homeless men and women.

Why not use this date to motivate your distance; for example, cycling 20 miles, running 10 kilometres, or use the goal of 10 or 20 to push your limits and achieve an important target. Your challenge might be a significant personal goal over a period of time – to lose 10 pounds or complete 10 walks to improve your health. Going the distance for others can also mean going the distance for yourself.

On they day, we will be offering some online activities to spur you on, warm ups, 'cheer points' which you can plan your route past, tunes to get you to your goal, medals for all participants and rewards for reaching fundraising targets or excelling with the challenge. This event is open to people of all ages wherever you are to join in with the fun. Anytime, Anywhere, Anything!

Target sponsorship:

£85 per adult, £43 per child
£170 per family
For every £85 raised, we can give one day of emergency support to as many as 30 homeless men and women
Read More
---
Topics
Recent Posts
Have You Seen...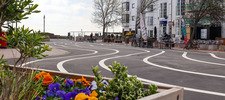 Brightening up Montague Place
April 26th, 2022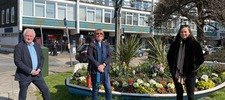 ANGER AT MONSTROSITY OF 5G POLE PROPOSAL AT BROADWATER SHOPS
March 25th, 2021