Business News
January 6th, 2020
Hobbies and Leisure Exhibition at Bohunt School

Hobbies and Leisure Exhibition on Saturday February 22nd 10.00 until 16.00 at Bohunt School, Broadwater Rd. Free entry to the public and only £10 per table for clubs, groups and organisations to have a stand. All details from Kim Woodley on 07941181601 or kimwoodley00@gmail.com
Read More
---
February 19th, 2018
Worthing Pride is looking for sponsors, a chance to show Worthing that you embrace diversity!

A major event of the year is the upcoming Pride event. This provides a main platform for a celebration of the diverse community we have here in Worthing in a context of inclusivity and fun, bringing together the local community to take part in the event.
On Saturday 14th July 2018 at 1pm a Pride parade on The Promenade will lead everyone to Beach House Grounds (past Splash Point) where a live stage will entertain everybody from 2pm until 10pm. A full programme of events has already been organised and there will also be a good variety of food & drink stalls, along with craft and merchandise stalls including our charity and information stands.
As this is event is not for profit we need to raise the funds independently to enable us to put on such a spectacular day. Adding to the fun there will also be a Worthing Pride Doggy Show held on the morning of July 14th in Denton Garden. Sponsorship
We have calculated that the cost to put on Worthing Pride will be in the region of £20,000, amongst other costs this includes a stage, fencing, lighting and security along with a host of great music, acts and entertainment. These funds will need to be provided entirely by business sponsorships and grants. Contact info@worthingpride.co.uk
Read More
Topics
Recent Posts
Have You Seen...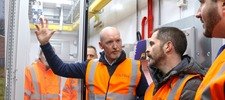 CityFibre speeds up Adur and Worthing's digital transformation
February 20th, 2020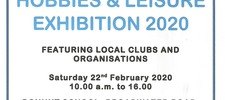 Hobbies and Leisure Exhibition at Bohunt School
January 6th, 2020