Business News
July 28th, 2020
Working from home? With full fibre we could all enjoy a more flexible future...

Register your interest at cityfibre.com/your-street

Over these past weeks, many of us will have adopted entirely new ways of doing everyday activities, such as attending meetings, completing coursework, joining exercise classes and catching up with friends and family. Likewise, many of us will have realised that all these activities now have one thing in common: a digital screen.

This 'new normal' demonstrates exactly what we already suspected – digital technology has transformed our lives. And now, in these unprecedented times, we are utterly dependent on its ability to provide us with a socially-isolated gateway to normal life – work, the high street and entertainment, as well as the comforts of friendship and family we all need at times like these.
Read More
---
June 25th, 2020
What's all this I keep hearing about full fibre – what's the big deal...?

Digital connectivity has become a hot button issue. Almost all major political parties have pushed it up their own agendas in the past year, recognising the importance of connectivity to the wider electorate.

Yet despite headline grabbing soundbites, few seem to fully grasp what full fibre connectivity actually means. Currently much of the UK is using a copper-based legacy network. Some of this network dates back to the Victorian era, so you can see that it is well overdue an upgrade. At present only around 12% of the country has access to full fibre networks. These networks differ from what most of the country currently has in that they use fibre optic cables to connect the exchange directly to each premises #gigabitAW (photo credit Adur and Worthing Council).
Read More
---
January 6th, 2020
Hobbies and Leisure Exhibition at Bohunt School

Hobbies and Leisure Exhibition on Saturday February 22nd 10.00 until 16.00 at Bohunt School, Broadwater Rd. Free entry to the public and only £10 per table for clubs, groups and organisations to have a stand. All details from Kim Woodley on 07941181601 or kimwoodley00@gmail.com
Read More
---
February 19th, 2018
Worthing Pride is looking for sponsors, a chance to show Worthing that you embrace diversity!

A major event of the year is the upcoming Pride event. This provides a main platform for a celebration of the diverse community we have here in Worthing in a context of inclusivity and fun, bringing together the local community to take part in the event.
On Saturday 14th July 2018 at 1pm a Pride parade on The Promenade will lead everyone to Beach House Grounds (past Splash Point) where a live stage will entertain everybody from 2pm until 10pm. A full programme of events has already been organised and there will also be a good variety of food & drink stalls, along with craft and merchandise stalls including our charity and information stands.
As this is event is not for profit we need to raise the funds independently to enable us to put on such a spectacular day. Adding to the fun there will also be a Worthing Pride Doggy Show held on the morning of July 14th in Denton Garden. Sponsorship
We have calculated that the cost to put on Worthing Pride will be in the region of £20,000, amongst other costs this includes a stage, fencing, lighting and security along with a host of great music, acts and entertainment. These funds will need to be provided entirely by business sponsorships and grants. Contact info@worthingpride.co.uk
Read More
Topics
Recent Posts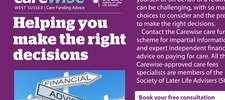 What's the best way to fund your care fees?
October 7th, 2020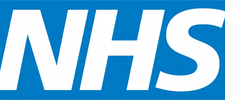 Enhanced NHS111 service launches for Kent, Medway & Sussex
October 1st, 2020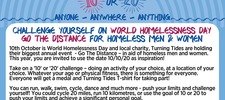 Go The Distance with Turning Tides!
September 30th, 2020
Have You Seen...