Broadwater
March 25th, 2021
ANGER AT MONSTROSITY OF 5G POLE PROPOSAL AT BROADWATER SHOPS

Local traders and councillors have reacted with concern and anger at the proposals by Hutchinson UK Ltd to install a tall 5G telecommunications mast and cabinets on the grass area in front of Cricketers Parade in Broadwater. The mast would be 20 metres tall and would have four cabinets extending in length over 6 metres along the edge of the grassed area.

Local trader and landlord of the Cricketers Public House since 2004, Alan Walker said, " I believe that the mast will be an eyesore on our little bit of green and I for one wouldn't want to be sitting under it on the bench when waiting for a bus, "
Read More
---
November 10th, 2020
Chief Constable launches postcard competition for children and young people

Sussex Police Chief Constable Jo Shiner is looking for new postcard designs to use when writing to children and young people, and is inviting Sussex's under 18s to come up with the designs.
As well as having their design printed on a postcard, the three winners will be invited to join Sussex Police teams for a range of experiences including meeting a police dog, seeing an equipment demonstration and even tea and cakes with the Chief.
Across three age categories – up to 10, 11–14 and 15–18 – entrants have until Monday 30 November are invited to use their creative skills, from painting to photography, drawing to collage, to come up with a winning design, which can be inspired by the Sussex Police priorities:
Protecting our Communities (keeping you safe)
Catching Criminals
Delivering an outstanding service.
Jo Shiner said: "It gives me great pleasure to launch this competition for children and young people across Sussex. It has been a challenging year for everyone and this is a chance to have some fun and be creative. I am really excited to see your ideas and designs. I hope it will be a welcome activity that you can safely do at home and I look forward to meeting the winners. "
Winners will be chosen by a panel of young people and independent judges. Their prize will be organised in line with timescales permitted under Covid-19 restrictions for safety reasons. Runners up will also have their work displayed in police stations across Sussex in early 2021.
Enter the competition here: www.sussex.police.uk/postcardcompetition
https://www.sussex.police.uk/news/sussex/news/force-news/chief-constable-launches-postcard-competition-for-children-and-young-people/
Read More
---
September 29th, 2020
National Road Safety Survey....closing date 30/09/2020

The Association of Police and Crime Commissioners has launched a national road safety survey to help inform the Home Office's review of roads policing and any future plans for enforcement.

We know this is a top priority for Sussex residents, and Police & Crime Commissioner Katy Bourne wants to make sure you have your say: www.surveymonkey.co.uk/r/apccsaferoads

It only takes 60 seconds to complete and will close on Wednesday 30th September at midnight.

We are sorry for the short notice but have only just been asked to circulate this information.
Read More
---
September 29th, 2020
Teenagers assisting police in connection with Worthing park incident
Four teenagers have been identified in relation to an incident at a Worthing park.
A 13-year-old local boy sustained life-changing injuries after falling from a swing at the park known as 'Kitty's Field', off Dominion Road, on 8 September. He currently remains in hospital.
Four teenagers voluntarily attended police interview in response to a police appeal for information, and are fully assisting officers with their enquiries. No other persons are being sought.
We would like to thank the local community for their patience and understanding while we investigate this incident, and we would we urge people not to speculate as we seek to establish the full circumstances.
https://www.sussex.police.uk/news/sussex/news/news/teenagers-assisting-police-in-connection-with-worthing-park-incident/
Read More
---
Topics
Recent Posts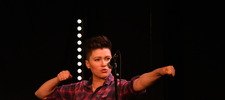 LGBTQ+ storytelling & folklore comes to Colonnade House
June 29th, 2022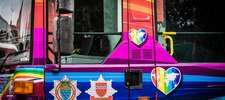 Broadwater Carnival and Fire Station open day 2022
June 29th, 2022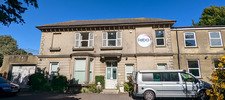 Boost for homeless in Worthing
June 29th, 2022
Have You Seen...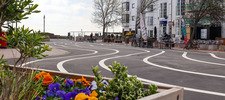 Brightening up Montague Place
April 26th, 2022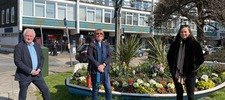 ANGER AT MONSTROSITY OF 5G POLE PROPOSAL AT BROADWATER SHOPS
March 25th, 2021