Broadwater
July 15th, 2021
Worthing Gang Show Wants You!

Worthing Scouts and Guides are pleased to announce that the Worthing Gang Show will be back for 2022 and it wants as many cubs, brownies, scouts and guides as possible to be part of it!

The Worthing Gang Show has an amazing history going back to the 1960's. It has helped thousands of young people improve confidence, learn performance skills and above all have a brilliant time doing the show.
Read More
---
June 22nd, 2021
Litter enforcement patrols to begin across Adur and Worthing

Find below details that from tomorrow enforcement patrols will be carried out across Adur and Worthing as part of crackdown on littering and dog fouling.

Those caught dropping litter will receive an on-the-spot fine of £75. Those who do not clear up their dog's mess will receive an on-the-spot fine of £100.

The self-funding trial scheme, which already operates in Chichester and Arun districts, has been introduced after feedback from local residents and community groups.

It comes just weeks after leaders of both Councils issued a general warning that anti-social behaviour around litter and parking cannot be tolerated in Adur and Worthing this summer - with specially-designed posters installed in high-profile areas, alternative off-street car parks have been promoted and examples of littering highlighted on social media.
Read More
---
May 28th, 2021
RENEWED THREAT FROM A FRESH APPLICATION FOR A PROPOSED 5G POLE AT BROADWATER SHOPS

Gaisford Councillor Kevin Jenkins is urging local traders and residents to yet again come together and oppose the proposed installation by Hutchinson UK Ltd of a 5G telecommunications mast and cabinets on the grass area in front of Cricketers Parade in Broadwater. In this new application the mast has been reduced to 15 metres in height, but would still have four cabinets extending in length over 6 metres along the edge of the grassed area at the front of Cricketers parade.

The proposal has been submitted to Worthing Borough Council planning department for decision, despite the previous refusal on the grounds of 'The proposed mast, by virtue of its siting adjacent to the Broadwater Green Conservation Area and proximity to the Broadwater Conservation Area and height substantially exceeding that of surrounding streetworks and buildings within a well used shopping parade would adversely the visual character of the area and the setting of the adjacent and nearby Conservation Areas.
Read More
---
May 19th, 2021
Time's running out for local businesses to apply for vital restart funding

Vital funding is still available to support local businesses to get up and running again as further sectors reopen in line with the latest easing of COVID restrictions.

The Restart Grant, which closes for applications on 30 June 2021, is one of several financial support packages that in the last year have been created for businesses impacted by the COVID pandemic.
Read More
---
Topics
Recent Posts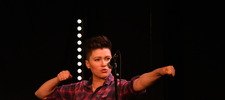 LGBTQ+ storytelling & folklore comes to Colonnade House
June 29th, 2022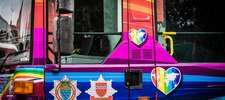 Broadwater Carnival and Fire Station open day 2022
June 29th, 2022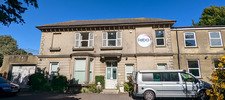 Boost for homeless in Worthing
June 29th, 2022
Have You Seen...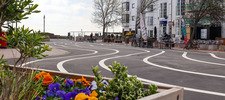 Brightening up Montague Place
April 26th, 2022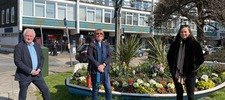 ANGER AT MONSTROSITY OF 5G POLE PROPOSAL AT BROADWATER SHOPS
March 25th, 2021