Broadwater
October 15th, 2021
Children invited to become Marine Warriors

Children are being encouraged to learn about marine life and the beautiful Sussex coastline with the launch of Worthing's new 'Marine Warriors' initiative.

The activity, created by Worthing Borough Council's Coastal Office, aims to inspire kids to follow a fun and educational seaside trail to the rockpools, where they can explore, discover and learn about the beautiful world beneath the sea.

The Marine Warrior backpack, which is free to hire from the Coastal Office, contains a compass, magnifying glass, crabbing net, bucket and spade. All items have been carefully chosen as eco-friendly and sustainably sourced to highlight the plastic pollution crisis in our seas.
Read More
---
October 14th, 2021
OUTDOOR LEISURE FUN PLAN TO BRING TEVILLE GATE BACK TO LIFE AS COUNCIL BUYS KEY SITE

The revival of the long-derelict Teville Gate site is to take a leap forward with the search on for a company to take it over for leisure activities while a longer term developer is sought.

Worthing Borough Council has now completed the purchase of the site for £7m in a bid to control the destiny of the key site having become exasperated with the efforts of private ownership over decades to move forward.

Now as it prepares to look for a partner to bring forward a new housing and retail development it has advertised for a 'meanwhile' use operator to bring life back to the site with outdoor activities.
Read More
---
September 28th, 2021
Worthing Mental Health Awareness Week 4th - 9th October 2021

The organisers of Worthing Mental Health Awareness Week (WMHAW) are pleased to confirm that the 9th annual event will take place at Offington Church.

The full programme can be found at www.worthingmentalhealthweek.co.uk shortly, on Faceook and via #WMHAW21 on Twitter and in the centre spread of ALL 6 Inside Magazines October edition!

The online platforms will be regularly updated leading up to and during the week itself.
Read More
---
September 21st, 2021
GO-AHEAD FOR NEW HOMES AND GREEN SPACES IN WEST SOMPTING

Plans to build 469 new homes in West Sompting, with 30 per cent affordable dwellings and new green spaces, have been approved.
Members of Adur District Council's Planning Committee last night (Sept 20) gave the green light to the development, to be built by Persimmons Homes, after negotiations between the builder and council officers to enhance the design of the development. The discussions also secured the necessary infrastructure improvements including the provision of 30 percent of the building as affordable rented accommodation to meet the needs of the District.

In addition the developer will pay the Council more than £2m to help build a new primary school at New Monks Farm, £1.7 million for transport infrastructure including traffic calming measures, cycle links to Worthing, and bus subsidy contributions.
Read More
---
Topics
Recent Posts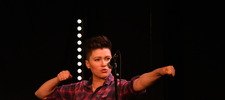 LGBTQ+ storytelling & folklore comes to Colonnade House
June 29th, 2022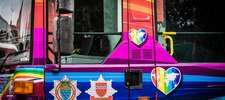 Broadwater Carnival and Fire Station open day 2022
June 29th, 2022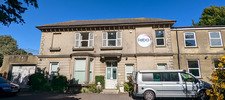 Boost for homeless in Worthing
June 29th, 2022
Have You Seen...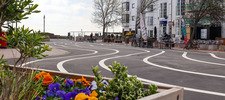 Brightening up Montague Place
April 26th, 2022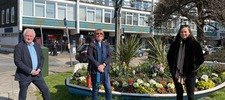 ANGER AT MONSTROSITY OF 5G POLE PROPOSAL AT BROADWATER SHOPS
March 25th, 2021