October 18th, 2021
ANTI-RACIST PROTEST TO GO AHEAD ON TUESDAY 19th OCTOBER FOLLOWING RESIGNATION OF FASCIST COUNCILLOR
Local Conservative councillor Tim Wills was recently revealed by Hope Not Hate - a non-partisan organisation who research far right extremism - as being active in a fascist, white supremacist organisation, 'Patriotic Alternative'.
It was announced on Friday 15th that Wills had resigned his position as a Worthing councillor.

This news followed a protest of over 100 people on Saturday 9th October, an open letter calling for Wills to go, an online petition with over 700 signatories, and the announcement of a further planned protest outside the Worthing Council meeting on Tuesday 19th.
Although we very much welcome this development, we've decided to go ahead with a protest
this week, for the following reasons.
● It is deeply concerning that a man with such deeply unpleasant racist views was able to
be selected and serve for more than 2 years as a councillor.
● Wills has alleged there are others within the Conservatives who are "on side" i.e. share
his extreme racist views. There must be an immediate and thorough investigation by
Worthing Tories and the Borough Council to reassure the community.
● Worthing Tories' motion on Black Lives Matter in the summer of 2020 quoted approvingly
their leader Boris Johnson, who has repeatedly made repugnant racist public comments
which he has refused to withdraw, such as calling Muslim women "letterboxes" and black
children "picaninnies".
● In response to local Black Lives Matter solidarity protests in 2020, ex-Tory councillor and
mayor Tom Wye posted an appalling racist statement on Facebook, making remarks
such as "You can fly your flag and it's called diversity. You celebrate your cultures and
it's called multiculturalism. You rob us, carjack us, and rape our daughters. But, when a
white police officer arrests a black gang member or beats up an Asian drug dealer
running from the law and posing a threat to society, you call him a racist. I am proud....
but you call me a racist."
● The government's deeply divisive racist policies attacking on refugees & asylum
seekers, the Muslim community and the Windrush generation to name but a few, are
supported by local Conservative politicians. These policies are leading to a rise in racist
attacks - and increased confidence and growth of the fascist far right in which Tim Wills
was active.
Adur & Worthing Stand up to Racism supporters and others will also raise these issues via
public questions at Tuesday's Council meeting.
We have initiated an open letter to Worthing Borough Council's leader and chief executive.
us via Facebook or Twitter to add their name (details below).
We encourage everyone concerned at recent events, and who share our community's
determination to continue to stand up to racism and fascism to join us in protest on
Tuesday, from 5.30pm at Worthing Town Hall. Full event details here:
ADUR & WORTHING STAND UP TO RACISM
Contacts / social media:
awstanduptoracism@gmail.com
Tags:
Worthing
---
Comments (0)
No comments have been submitted yet.
Why not be the first to send us your thoughts
Leave A Comment

Thank you for your comments, they will appear shortly once approved.
Topics
Recent Posts
Have You Seen...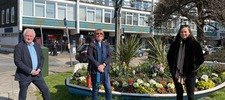 ANGER AT MONSTROSITY OF 5G POLE PROPOSAL AT BROADWATER SHOPS
March 25th, 2021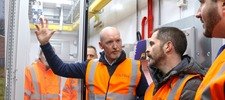 CityFibre speeds up Adur and Worthing's digital transformation
February 20th, 2020